Last Updated on
Johanna Spyri – Swiss author. 1827—1901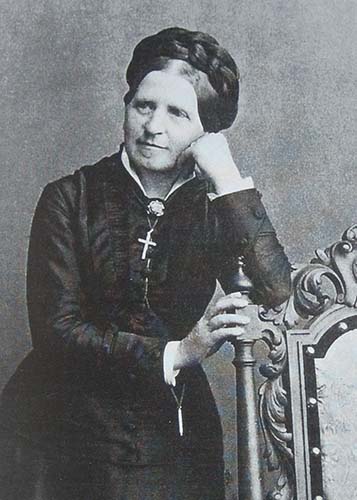 Johanna Heusser Spyri be­gan writing at age forty-three, donating the proceeds from her short stories to help refugees of the Franco-Prussian War. She went on to write more than forty children's books, but it is her first full-length novel, Heidi, originally published in 1880, translated from Ger­man to English in 1884, and rendered in numerous illus­trated editions and screen interpretations since, that earned her lasting international renown.
Born in the village of Hirzel, Switzerland, near Zur­ich, Johanna Spyri infused all her writing with her love of the Swiss countryside. Readers experience Heidi's delight in the sound of wind rustling the fir trees outside her grandfather's Alpine hut or in the wildflowers carpeting the higher pastures where the goats graze. What distin­guishes Heidi from the rest of Johanna Spyri's writing, however, is the character of Heidi herself.
Although she plays a role found repeatedly in literature of the period, that of a child reformer whose innate goodness spiritually re­vives almost everyone she meets, this does not diminish the strength and appeal of her personality. When taken to live with her gruff, reclusive grandfather, called the Alm-Unde by the villagers who speculate on his reput­edly shady past, Heidi shows no fear—only tenacious curiosity, then infectious enthusiasm for his simple way of life.
Critics over the years have found fault with the book's interludes of religion, used, some have said, to resign poverty-stricken characters to their fate. Children ap­parently overlook these elements,, enthralled with the story of a little girl who, they fed. would make a marvel­ous friend. to
C.M.H.
Source: Children's Books and their Creators, Anita Silvey.
---
Johanna Spyri Selected Works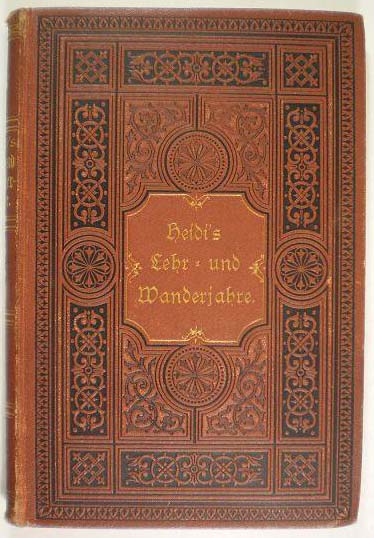 Heimatlos: Two stories for children, and for those who love children (1877)
Heidi (1880)
The Story of Rico (1882)
Uncle Titus and His Visit to the Country (1883)
Gritli's Children (1883)
Rico and Wiseli (1885)
Veronica And Other Friends (1886)
What Sami Sings with the Birds (1887)
Toni, the Little Woodcarver (1890)
Erick and Sally (1891)
Mäzli (1891)
Cornelli (1892)
Vinzi: A Story of the Swiss Alps (1892)
Moni the Goat-Boy (1897)
Little Miss Grasshopper (1898)