Hans Christian Andersen – Danish poet and writer, 1805—1875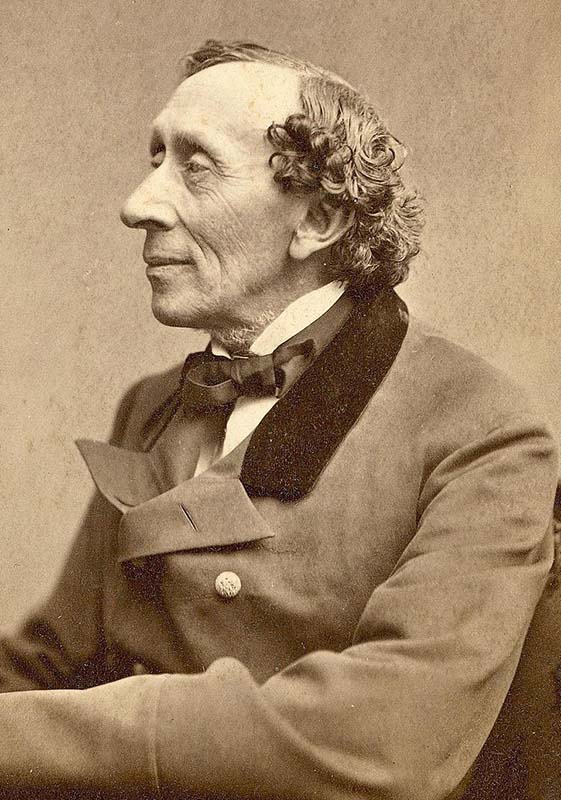 Danish poet and writer, 1805—1875. A prolific writer best known for his fairy tales, Hans Christian Andersen wrote and published numerous plays, novels, travel books, and an autobiography. Written between 1835 and 1872, Andersen s fairy tales are among the most anthologized and retold literary works in children's literature. Many of his 156 fairy tales and stories have been translated into more than one hundred languages.
What ensured Andersen's fairy tales their widespread popularity was their universality—rags-to-riches themes and characters with recognizable human traits and foibles who overcome adversity through their determination, goodwill, and humor. Yet his tales have been described as paradoxical, revealing a dark side of life and human nature and presenting themes of unre­quited love, poverty, selfishness, and vanity.
Hans Andersen's early years influenced his work as a writer. About his works Andersen wrote, "Most of what I have written is a reflection of myself. Every character is from life. I know and have known them all." Like the heroine in "The Princess and the Pea" (1835), Andersen was extremely sensitive. Although he realized his talents, he suffered self-doubt and loneliness.
He endured persecu­tion before fame, just like the hero in "The Ugly Duck­ling" (1845), while "The Little Mermaid" (1837) reflected his unhappy love fife and his lifelong struggle as an out­sider in society. He has been described as hypochondri­acal, because of his recurring anxiety that he would suf­fer the same fate as his mentally disturbed paternal grandfather. But Andersen was witty and considered good company; perhaps these contrasts formed the basis for Andersen's genius as a writer.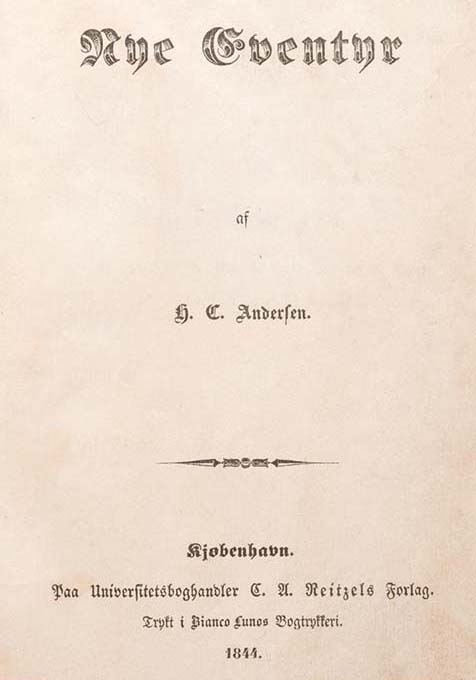 Born and raised in Odense; on an island off the coast of Denmark, Andersen was the only child of a poor shoemaker and a washerwoman. Although the Ander­sen household lacked money, Hans was allowed the freedom to dream, play with his puppet theater, and wander about the countryside at will. His father loved to tell stories and often read aloud from The Arabian Nights, La Fontaine, and Danish dramatic works.
Hans Andersen's first volume of stories for Children, Fairy Tales Told for Children (1835), contained four tales, three of which were based On Danish folktales he had heard as a child: "The Tinder Box," "Little Claus and Big Claus," and "The Princess and the Pea." Only "Little Ida's Flow­ers" was completely original. Although Andersen's childhood town had a small population of 7,000, Odense represented a miniature version of Danish society. The crown prince of Den­mark lived in Odense. Therefore, royalty and the royal Court, merchants and tradesmen lived in close proximi­ty to the unskilled and journeymen.
Hans Andersen had ample opportunity to observe and even to visit mem­bers of the royal court, where he sang songs and recited scenes from the plays of Danish playwright Ludwig Holberg. Later, he used the insights derived from these experiences to write "The Tinder Box" and "The Emperor's New Clothes" (1837). Although Andersen received an uneven education in Odense, he learned to read and developed a passion for books, borrowing them whenever he could. After his confirmation at the age of fourteen, Andersen left home for Copenhagen to seek his fortune, not unlike the hero in his tale "The Traveling Companion" (1836).
Practically penniless but ambitious, Andersen tried unsuccessfully to become an actor and singer. Eventual­ly, friends from the Royal Theater persuaded King Friedrich VI to fund Andersen's education, enabling him to receive a few years of schooling at Slagelse and Elsinore. In 1822, he wrote his first book, Youthful Attempts—only seventeen copies sold, and the remain­ing 283 copies served as wrapping paper for a local gro­cer.
Andersen published a more successful volume in 1829, a fantasy entitled A Journey' on Foot from Copen­hagen to the Eastern Point of Amager. Six years later he wrote his first novel, The Improvisator, and, more important to his subsequent career, he published Fairy Tales Told for Children. Thereafter he published a fairy tale almost every year until his death. He discovered that the form of the fairy tale, rather than plays or novels, allowed him the freedom to break away from the more staid parameters of Victorian literature.
Andersen enjoyed reading his works aloud, and he infused his fairy tales with an intimacy that quickly pulls the reader into the story. About his first tales, Andersen wrote to a friend, "I have set down a few of the fairy tales I myself used to enjoy as a child and which I believe aren't well known. I have written them exactly as I would have told them to a child." Andersen had an intuitive understanding of children; he conveyed abstract words by using straightforward images that children understood.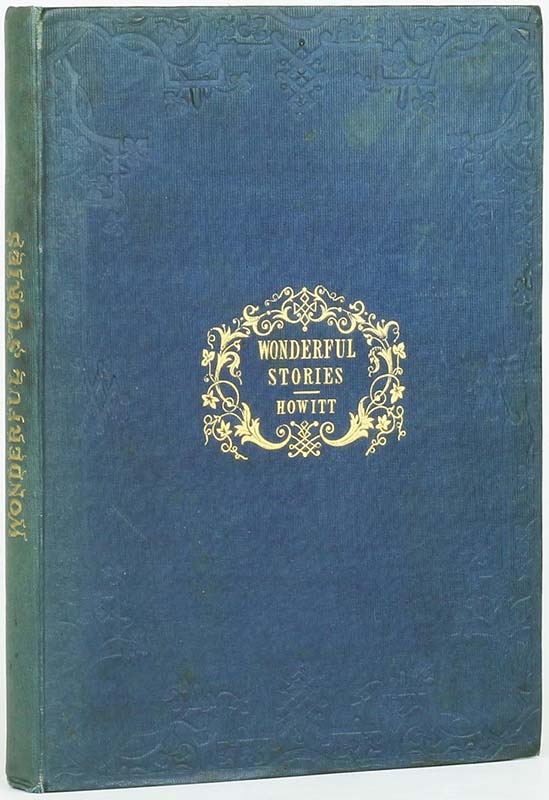 In "The Little Mermaid," for instance, Andersen described the depth of the sea this way: "Many church steeples would have to be piled up one above the other to reach from the bottom of the sea to the surface " He achieved his realistic style through simple colloquial language. Andersen exploited the characteristics of inanimate Objects. He brought to life doorknobs, broomsticks:, teacups, darning needles, and fire-tongs, always deriving their attributes from a realis­tically restricted realm of experience. Among his most famous tales are "The Ugly Duckling," "Thumbelina," "The Nightingale," "The Snow Queen," "The Little Match-Girl," "The Steadfast Tin Soldier," and "The Lit­tle Fir Tree "
Continuously popular since the middle of the nine­teenth century, Andersen's fairy tales have been translat­ed and illustrated by writers and artists from around the world. The first English translation of his Stories was published in 1846. Wonderful Stories for Children, rendered by Mary Howitt, featured a selection of ten tales. The Danish translators, however, are often hailed as the most accurate interpreters of Andersen's colloquial diction.
Considered highly representative of Andersen's inimitable style, Hans Christian Andersen's Complete Tales, translated by the Danish scholar and children's book author Erik Christian Halgaard, was published in 1974. Hans Christian Andersen's Eighty Fairy Tales (1976), translated by Danish author R.P. Keigwin, incorporates the classic black-and-white line drawings of Andersen's most notable early Danish illustrators, Vilhelm Pedersen and Lorenz Frolich.
Hans Christian Andersen's words best describe the enduring function of the literary genre he mastered so well: "In the whole realm of poetry no domain is so boundless as that of the fairy tale. It reaches from the blood-drenched graves of antiquity to the pious legends of a child's pic­ture book; it takes in the poetry of the people and the poetry of the artist."
S.M.G
Source: Children's Books and their Creators, Anita Silvey.