Lisbeth Zwerger – Austrian illustrator, b. 1954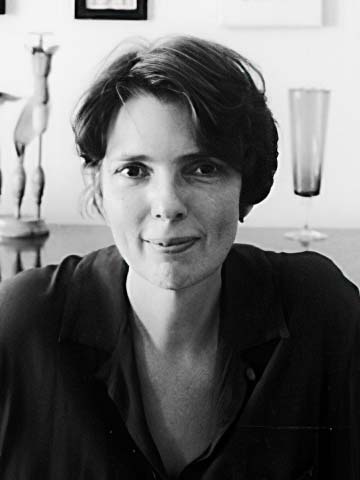 Lisbeth Zwerger was awarded the Hans Christian Andersen Award for lifetime achievement and contribution to the field of children's literature. Just sixteen years earlier, she had dropped out of art school, frustrated and disillusioned. None of her teachers had encouraged the art of illus­tration nor felt it was a worthwhile endeavor.
Around the same time, Zwerger met an English artist, John Rowe, who later became her hus­band. They lived in Vienna, where Zwerger had grown up. and struggled to support themselves as artists. At one point, Rowe showed Zwerger a book of illustrations by Arthur Rackham. This was a turning point for Zwerger, who found in Rackham's work both the inspiration and the direction she had lost.
She began to illustrate stories and to sell indi­vidual pieces, and eventually her work caught the eye of an Austrian publisher, who gave her a contract for her first book, The Strange Child (1984), written by E. T. A. Hoffman. Zwerger has now illustrated more than fifteen books, all fairy tales, folktales, or classic stories such as O. Henry's Gift of the Magi (1982), Oscar Wilde's Selfish Giant (1984), and Charles Dickens's A Christmas Carol (1988).
Although Zwerger s art­work is immediately recognizable, she acknowl­edges her great debt to Arthur Rackham and other Eng­lish illustrators. Accustomed to working in black and white, she has used a very limited palette in her earlier work, such as Thumbelina (1980), The Swineherd (1982), and The Nightingale (1984). Her characterization was superb, as seen in the ghostlike witch of Hansel and Gretel (1979) and the simple and informal portrayal of Marie in The Nutcracker (1987).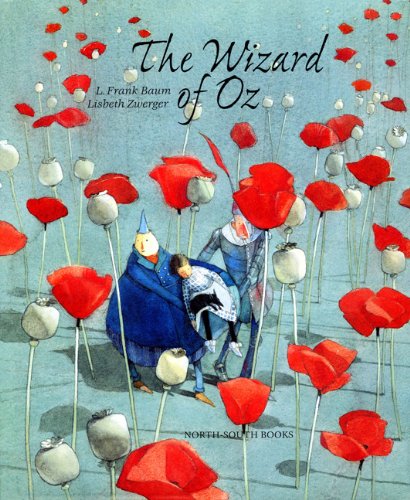 During her developmental years, Zwerger concentrated on composition, technique, and accuracy of detail. Her backgrounds were open and vague —almost dreamlike — creating a wonderful dramatic contrast The reader's eye focuses immediately on her characters and on significant objects in a scene.
While her pictures have elegance and an of­ten breathtaking beauty, Zwerger has also shown respect for great storytellers; her art never over­whelms the story. Over the years, she has added more color to her work, as in Heinz Janisch's Till Eugenspiegel's Merry Pranks (1990), in which the pictures are gay and light compared with her earlier work and are framed in handsome decorative borders, and in her 1992 collection Hans Christian Andersen Fairy Tales, which includes "The Sandman" and "The Naughty Boy" along with old favorites such as "The Princess and the Pea" and "The Emperor's New Clothes "
Lisbeth Zwerger has said that the most difficult task for her now is choosing material to illustrate; at first she gravitated toward childhood favorites, but later she tired of traditional fairy tale end­ings, which often seemed sexist or overly moral­istic. Her work has continued to be published in Austria; in addition, she is published in more than sixteen other countries, and her work has been exhibited worldwide. Zwerger has been honored several times at the Bologna Interna­tional Children's Book Fair, at the Biennial of Il­lustrators at Bratislava, and by library organiza­tions and literary publications in the United States* She is among the best illustrative artists to have emerged in this century.
K.M.K.
Source: Children's Books and their Creators, Anita Silvey.
---
Lisbeth Zwerger Illustrated Books
E.T.A. Hoffmann, "The Strange Child", 1977
Clemens Brentano, "The Legend of Rosepedal, 1978
Brothers Grimm, "Hansel and Gretel", 1979
E.T.A. Hoffmann, "Nutcracker and Mouseking", 1979 (first version)
Hans Christian Andersen, "Thumbelina", 1980
Brothers Grimm, "The Seven Ravens". 1981
Hans Christian Andersen, "The Swineherd", 1982
O.Henry, "The Gift of the Magi", 1982
Brothers Grimm, Le Petit Chaperon Rouge ("Little Red Cap"), 11 full page colour illustrations, 1983.
Oscar Wilde, Le Géant égoïste ("The Selfish Giant"), Casterman, 1984.
Hans Christian Andersen, "The Nightingale, 1984
Edith Nesbit, "The Deliverers of their country", 1985
Oscar Wilde. "The Canterville Ghost, 1986
Charles Dickens, Un Chant de Noël ("A Christmas Carol"), Casterman, 1988.
Aesop, Fables, Duculot, 1989.
Till L'Espiègle ("Till Eulenspiegel"), Duculot, 1990.
Hans Christian Andersen, "Fairy Tales", 1991.
Christian Morgenstern, "Gallows Songs",1992
Wilhelm Hauff, "Dwarf Nose, 1993
"The Art of Lisbeth Zwerger" (collection of Illustrations 1977-1993), 1993
Theodor Storm, "Little Hobbin", 1995
L. Frank Baum, "The wizard of Oz, 1996
Heinz Janisch L'Arche de Noé ("Noah's Ark"), Nord-Sud, 1997.
Lewis Carroll, Alice au pays des merveilles ("Alice in Wonderland"), Nord-Sud, 1999.
"The Bible", 2000
Rudyard Kipling, "How the Camel got his Hump", 2001
Peter I. Tchaikowsky-Lisbeth Zwerger "Swan Lake". 2002
E.T.A. Hoffmann, "Nutcracker",2003 (second version)
Hans Christian Andersen, "The Little Mermaid", 2004
Clement C. Moore, "The Night before Christmas", 2005
Brothers Grimm, "The Bremen Town Musicians", 2006
Jurg Amann, "Leonce and Lena", 2014[9]
J. K. Rowling, "The Tales of Beedle the Bard", 2018