Charles Lutwidge Dodgson – English author and mathematician, 1832- 1898.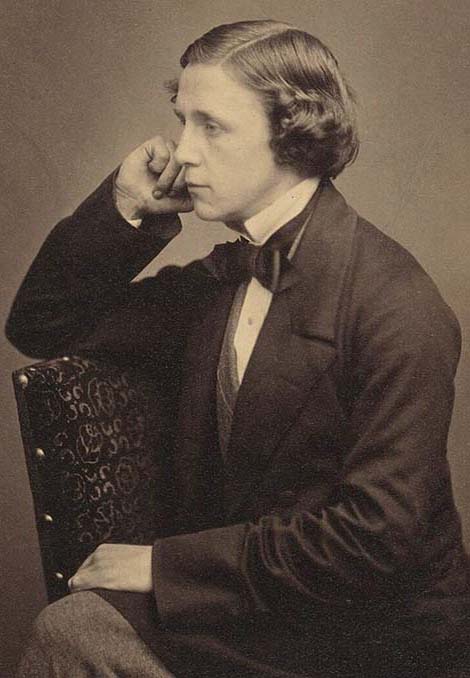 Charles Lutwidge Dodgson, better known by his pen name Lewis Carroll is an English author and mathematician, 1832- 1898. The English masterpiece Alice's Adventures underground had a modest beginning: it was handwritten and charmingly illustrated by Charles Lutwidge Dodg­son as a Christmas gift for a child friend, Alice Liddell.
Three years later, in 1865, at the insistence of Mrs. George MacDonald, the manuscript, retitled by the publisher Alice's Adventures in Wonderland, was pub­lished under the pen name of Lewis Carroll, adorned with illustrations by Sir John Tenniel. The book's droll illustrations, exuberant fun, and lunacy combined with logic captivated children, and this revolutionary fantasy, achieved immediate and rousing success.
Its influence was widespread, inspiring other writers, in­cluding George MacDonald and Edith Nesbit, to write stories for children unfettered by the didacticism that had previously been the norm in British Chil­dren's books. Carroll followed Alice with Through the Looking Glass and What Alice Found There, also illustrat­ed by Tenniel. Children so eagerly awaited the second book that 15,500 copies were presold before the book's release in 1871. Carroll's other major contributions to children's literature include the poems Jabberwocky (1855) and The Hunting of the Snark: An Agony in Eight Fits (1876).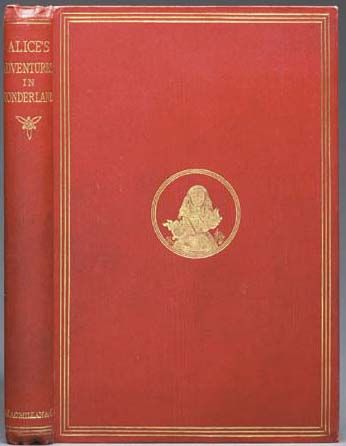 Alice's Adventures in Wonderland begins with a bored Alice who is suddenly mesmerized by the appearance of a clothed white rabbit running toward a large rab­bit hole and repeating "Oh dear! Oh dear! I shall be too late!" Without a moment's thought, Alice follows the rabbit down the hole and finds herself in a veritable wonderland where nothing seems to follow the logic she has learned during her proper British upbringing. So powerful has been the book's influence that memo­rable characters, such as the Hatter, March Hare, Dor­mouse, and Cheshire Cat, to name a few, have become inextricable parts of our popular culture.
Dodgson, a shy and obscure mathematician and dea­con at Christ Church, Oxford, was horrified to discover that his alter ego, Lewis Carroll, was famous, praised, and sought after, even by Queen Victoria. Dodgson attempted to dissociate himself from Lewis Carroll, and he wrote,
Mr. Dodgson neither claims nor acknowl­edges any connection with the books not published under his name."
Although Dodgson wrote mathemati­cal treatises and invented many games of mathematics and logic under bis own name, his fame was reserved for his children's books and poems written as Lewis Carroll.
Lewis Carroll's books have been analyzed by critics, and his inner life has been scrutinized by psychologists. Origi­nally reviewed simply as nonsensical fairy tales, the sto­ries came to be seen as symptoms indicating a disturbed mind. More likely, Carroll retained his playful and childlike perspectives as a result of a happy childhood. Apparently he was more comfortable with children because with them he did not stammer, as he did when in the company of adults. He avidly read fairy tales and nonsense rhymes and even as a boy had entertained other children with games, stories, puzzles, plays, and drawings. Carroll recognized the child's inner fears, wishes, intelligence, and imagination. He unleashed thousands of children's minds and imaginations and invited them to laugh.
His stories and poems have been translated into many languages and adapted to stage, film, television, and even rock music. In 1991-92, the British Museum exhibited Lewis Carroll's original writings and photographs in celebration of the one hundred twenty-fifth anniversary of Alice s Adventures in Wonderland and of the talented man who changed children's literature.
§ B.J.B.
Source: Children's Books and their Creators, Anita Silvey.
---
Lewis Carroll Collector's Guide
Lewis Carroll's First Edition Books: Identification Guide
Lewis Carroll's Works
Literary works
La Guida di Bragia, a Ballad Opera for the Marionette Theatre (around 1850)
"Miss Jones", comic song (1862)
Alice's Adventures in Wonderland (1865)
Phantasmagoria and Other Poems (1869)
Through the Looking-Glass, and What Alice Found There (includes "Jabberwocky" and "The Walrus and the Carpenter") (1871)
The Hunting of the Snark (1876)
Rhyme? And Reason? (1883) – shares some contents with the 1869 collection, including the long poem "Phantasmagoria"
A Tangled Tale (1885)
Sylvie and Bruno (1889)
Sylvie and Bruno Concluded (1893)
Pillow Problems (1893)
What the Tortoise Said to Achilles (1895)
Three Sunsets and Other Poems (1898)
The Manlet (1903)
Mathematical works
A Syllabus of Plane Algebraic Geometry (1860)
The Fifth Book of Euclid Treated Algebraically (1858 and 1868)
An Elementary Treatise on Determinants, With Their Application to Simultaneous Linear Equations and Algebraic Equations
Euclid and his Modern Rivals (1879), both literary and mathematical in style
Symbolic Logic Part I
Symbolic Logic Part II (published posthumously)
The Alphabet Cipher (1868)
The Game of Logic (1887)
Curiosa Mathematica I (1888)
Curiosa Mathematica II (1892)
The Theory of Committees and Elections, collected, edited, analysed, and published in 1958, by Duncan Black
Illustrators of Alice's Adventures in Wonderland
Please check our compiled list of many great Illustrators Alice's Adventures in Wonderland.