Clare Turlay Newberry – American author and illustrator, 1903-1970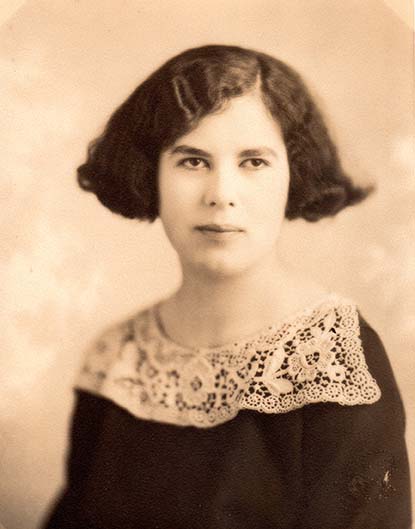 Clare Turlay Newberry always lived with and loved cats. As a child, she included them in all her drawings. Born and raised in Eugene, Oregon, Newberry attended the University of Oregon for one year, then pursued but never completed her academic studies in art, finding that she worked best alone. In 1930, on the eve of her departure to study in Paris, Newberry wrote a story about a little girl, Sally, who adamantly wanted and received a lion for her birthday. In order to earn return passage, Newberry illustrated the story. Herbert the Lion (1931), Newberry's first picture book for children, met with immediate popularity and acclaim. While living in New York City, Newberry's original plan to make her fortune in portraiture failed, but not her determination to make art her life's endeavor.
In 1934 she turned to the subject that had fascinated her all her life and that became her hallmark: cats. Her ownership, observation, and love of felines naturally led to her incorporating their antics and poses in her books: the tucked paws and pure contentment of a doz­ing cat; the irritable tail twitch of a harried one; the ornery, mischievous glare in a feisty cat's eyes; the frisky romping and tumbling of kittens. Her cats looked so alive they could have stepped out of her books.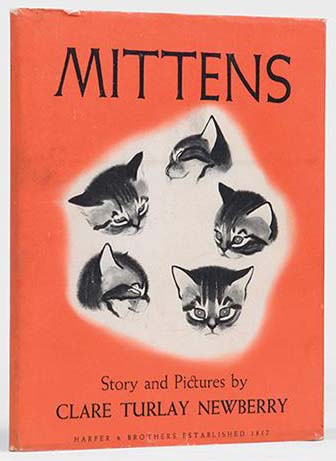 In 1936, Mittens, the first of many books in which Newberry relied on her own cats and children as models, intro­duced her as an artist-illustrator who knew how to appeal to both young children and the parents who read to them. Her subtle humor, straightforward dia­logue, and simple plots were elemental to her success, Four of her works were named Caldecott Honor Books: Barkis (1938), about a sister's spiteful antics which en­danger her brother's new puppy; April's Kittens (1940), about a family who must resolve how they will keep an extra kitten in a one-cat apartment; Marshmallow (1942), about a baby rabbit who endears himself to a confirmed bachelor cat; and T-Bone the Baby-sitter (1950), about a usually reliable cat who experiences spring fever. Mittens, Newberry's bestseller about a six- year-old boy whose ad for his lost kitten brings unex­pected results, was chosen as one of the Fifty Books of the Year by the American Institute of Graphic Arts. While the body of Newberry's work involves cat protag­onists, the puppy in Barkis and the baby rabbit in Marshmallow are equally unforgettable.
Although Newberry took her subjects from real life and customarily worked in watercolors, pencil, or Conti crayons, two of her books stylistically depart from this format. Both Herbert the Lion and Lambert's Bargain (1941), a wonderfully funny story about the problems that ensue when a brother is talked into accepting a hyena as a birthday gift for his little sister, are fantasies drawn in line figures. For Newberry, daily life With its ironic humor and challenges between par­ents and young children who want pets, provided inspi­rational grist for seventeen stories, most of which were about or included cats, In the field of childrens litera­ture, Clare Turlay Newberry and cats have become near­ly synonymous.
S.R.
Source: Chidlren's Books and their Creators, Anita Silvey.
---
Clare Turlay Newberry's Works
Herbert the Lion, 1931.
Mittens, 1936.
Babette, 1937.
Barkis, 1938. Caldecott Honors winner
Cousin Toby, 1939.
April's Kittens, 1940. Caldecott Honors winner
Drawing a Cat, 1940.
Lambert's Bargain, 1941.
Marshmallow, 1942. Caldecott Honors winner
Pandora, 1944.
The Kittens ABC, 1946, revised edition, 1965.
Smudge, 1948. Caldecott Honors winner
T-Bone the Babysitter, 1950. American Institute of Graphic Arts as one of the best in 1948
Percy, Polly, and Pete, 1952.
Ice Cream for Two, 1953.
Widget, 1958.
Frosty, 1961.