Jon Scieszka – American author, b. 1954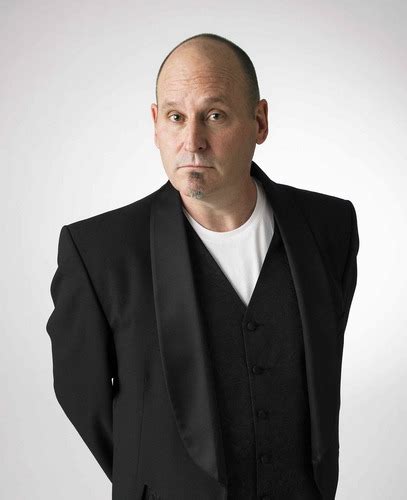 Jon Scieszka enters clas­sic fairy tales, turns them upside down, and exits with a smirk What remains is hilarious buffoonery within these energetic, yet sophisticated parodies.
Born in Flint, Michigan, and raised in a large family, Jon Scieszka was educated at Albion College and received a master's degree from the writing program at Columbia University. As an elementary school teacher, Scieszka found inspiration for his lessons by rewriting fairy tales; the lessons, in turn, led him to write successful stories offering fresh perspectives on dusty old tales. Although publishers once thought them too sophisticated for children, Scieszka's stories now arouse endless laughter from an enchanted young audience.
His first book, The True Story of the Three Little Pigs (1989), is a delicious retelling of the famous tale. Narra­tor Alexander T. Wolf desperately defends his bad rap by arguing that he was framed. With prim spectacles and a proper bow tie, A. Wolf pleads that he was innocently borrowing a cup of sugar to bake a cake for dear granny, when he was suddenly seized by a case of the sneezes that left him huffing and puffing. Is he innocent? Per­haps not, yet this comic perspective sheds new light on the Big Bad Wolf.
Jon Scieszka challenges the Grimm broth­ers as The Frog Prince, Continued (1991) dares to ask what comes after "happily ever after?." Plagued by the nagging princess, the Frog Prince can't help but wonder if he was happier as his original frog self, before the day of the fateful kiss. As the satire plays out, the Frog Prince confronts familiar witches from "Sleeping Beauty" "Snow White" and "Hansel and Gretel." The tale finish­es with a twist, but once again the Frog Prince and the princess live "happily ever after."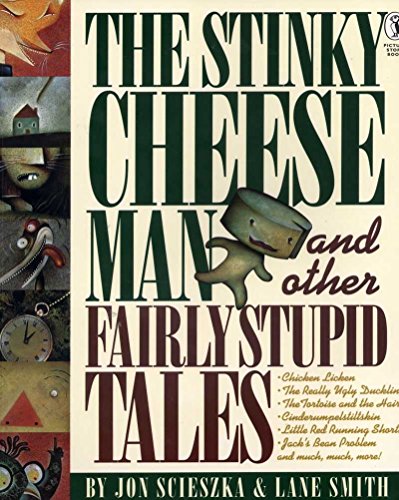 Jon Scieszka provides "cool" books for the often over­looked middle reader with his "Time Warp Trio" series: Knights of the Kitchen Table (1991), The Not-So-Jolly Roger (1991), The Goody the Bad, and the Goofy (1992), and Your Mother Was a Neanderthal (1993). These easy- to-read, zany adventures take the trio—Joe, Sam, and Fred—back in time to face such foes as evil knights and burly pirates. Witty dialogue enlivens these bizarre tales, though they are not as rich as Scieszka's masterful pic­ture books.
One cannot discuss Jon Scieszka's writing without men­tioning the illustrations of Lane Smith, who shares the author's quest for the truly absurd. The unbreakable connection between text and illustration makes these hilarious picture books a complete and unified package. Scieszka's seriously silly characters coupled with his genuinely goofy stories are perfect for any reader who just wants to have fun.
The Stinky Cheese Man and Other Fairly Stu­pid Tales (1992), a Caldecott Honor Book, encapsulates all of Scieszka's wild and whimsical techniques of par­ody. The narrator, Jack, states that these stories "are almost Fairy Tales. But not quite " Individual tales such as "The Princess and the Bowling Ball," "Little Red Run­ning Shorts," and "Cinderumpelstiltskin" capture Sciesz­ka's original playfulness. Who would ever imagine that the ugly duckling would grow up to be a really ugly duck? Though his books are ageless, the traditional pic­ture-book audience would have to be familiar with the classic tales to thoroughly enjoy Scieszka's parodies.
C.H.
Source: Children's Books and their Creators, Anita Silvey.