Brian Jacques – British Author 1939-2011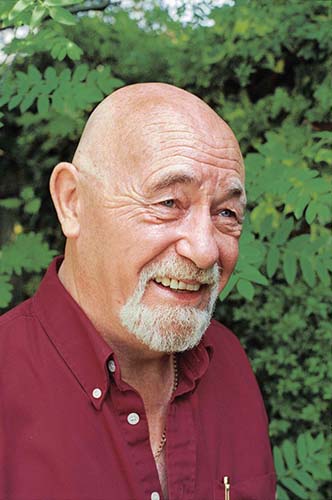 A series of fantasy novels about the animals that live in and around Redwall Abbey has propelled author Brian Jacques to international success with read­ers of all ages.
Born in Liverpool, England, Brian Jacques attended local Catholic schools until he became a sailor at age fifteen. He also worked as a longshoreman, truck driver, radio broadcaster, and professional comedian. His first book was written to enter­tain the students at a school for the blind. Redwall (1986) concerns a community of field animals that join together to fight off an invad­ing army of rats. The plot contains many stan­dard fantasy elements, including the quest for a legendary sword, an awkward young hero who discovers the secret of his heritage, and the om­nipresent war between good and evil.
The sec­ond book in the series, Mossflower (1988), goes back in time to tell the story of Martin the Warrior, the original mouse hero of Redwall Ab­bey. Mattimeo (1989), Mariel of Redwall (1991), Salamandaston (1993), and Martin the Warrior (1994) record the history of preceding and suc­ceeding generations. Some readers may find the novels too long and involved, but fantasy fans enjoy every page of the often thrilling adven­tures, which include detailed descriptions of battles and sumptuous feasts.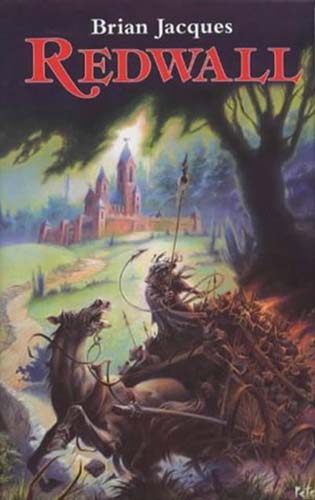 Brian Jacques's Redwall stories have become a pub­lishing phenomenon; each new volume is re­leased to much publicity and fanfare, and sales instantly place it on bestseller lists. Although the author has proved his diversity with a collection of scary stories, Seven Strange and Ghostly Tales (1991), as well as Castaways of the Flying Dutch­man (2000), a richly textured reimagining of the famous "phantom ship" legend, he remains best known for his impressive multivolume fan­tasy.
In June 2005, he was awarded an Honorary Doctorate of Letters by the University of Liverpool. A prize was created at Bristol Grammar School, known as the 'Brian Jacques Award for Most Improved Creative Writing', and is awarded to a student in Year 8, as book tokens.
P.D.S.
Source: Children's Books and their Creators, Anita Silvey.
Brian Jacques Bibliography
Redwall series
Redwall (1986)
Mossflower (1988)
Mattimeo (1989)
Mariel of Redwall (1991)
Salamandastron (1992)
Martin the Warrior (1993)
The Bellmaker (1994)
Outcast of Redwall (1995)
The Pearls of Lutra (1996)
The Long Patrol (1997)
Marlfox (1998)
The Legend of Luke (1999)
Lord Brocktree (2000)
The Taggerung (2001)
Triss (2002)
Loamhedge (2003)
Rakkety Tam (2004)
High Rhulain (2005)
Eulalia! (2007)
Doomwyte (2008)
The Sable Quean (2010)
The Rogue Crew (2011) (posthumous)
Tribes of Redwall series
Tribes of Redwall Badgers (2001)
Tribes of Redwall Otters (2001)
Tribes of Redwall Mice (2003)
Tribes of Redwall Squirrels (Unreleased)
Tribes of Redwall Hares (Unreleased)
Miscellaneous Redwall books
The Great Redwall Feast (1996)
Redwall Map & Riddler (1997)
Redwall Friend & Foe (2000)
A Redwall Winter's Tale (2003)
The Redwall Cookbook (2005)
Castaways of the Flying Dutchman series
Castaways of the Flying Dutchman (2001)
The Angel's Command (2003)
Voyage of Slaves (2006)
Urso Brunov
The Tale of Urso Brunov: Little Father of All Bears (2003)
Urso Brunov and the White Emperor (2008)
Other works
Seven Strange and Ghostly Tales (1991)
The Ribbajack & Other Curious Yarns (2004)