English-born American writer and play­wright, 1849-1924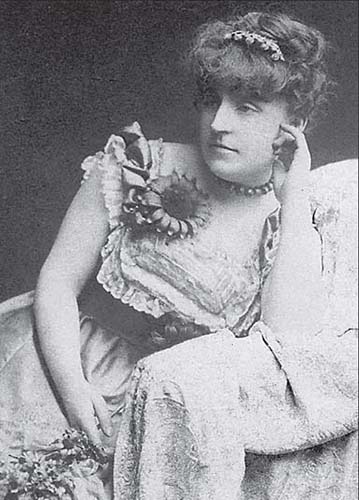 Although now best known for her children's novels Little Lord Fauntleroy (1886), Sara Crewe (1888), and The Secret Garden (1911), Frances Hodgson Burnett first established herself as a late Victo­rian novelist and playwright for adults. A hardworking and prolific writer known for her use of telling details, Burnett became a self-described "pen-driving machine," using her storytelling skills in a quest for financial and social security.
Much has been written of Burnett's fondness for a particular garden behind a childhood home in Manchester, England, of her fascination with the poor children who ran in the alley ways just beyond, and of her lively imagination that turned to inventing stories at a very young age. According to her autobiogra­phy, her formative years were not only full of books, but also full of experiences she would later use in her writing.
Frances Hodgson Burnett was an established American novelist and dramatist, as well as a wife and the mother of two young boys, when she began to write for children. Her first sto­ries appeared in St. Nicholas magazine, but it was Little Lord Fauntleroy, written for her boys, that cemented her international reputation as a children's writer. It is unfortunate that Cedric Fauntleroy, the charming Amer­ican grandson of a crusty English earl, has been stereo­typed as a sissy, for he is a charming and resourceful child. But his characteristic velvet suit with Vandyke col­lar, a fashion of the day, was forced on many real-life boys who then looked upon the novel with disfavor.
Nonetheless, it became one of the best-selling books of all time on both sides of the Atlantic, and spawned doz­ens of theatrical and film interpretations. The book's success encouraged Burnett to write more and better works, such as Sara Crewe, which, although another rags-to-riches story, uses a child's point of view. Bur­nett's dramatization of Sara greatly expanded on the slim story and was so successful Burnett was urged to make the expanded play back into a novel. It was given the play's American title, A Little Princess.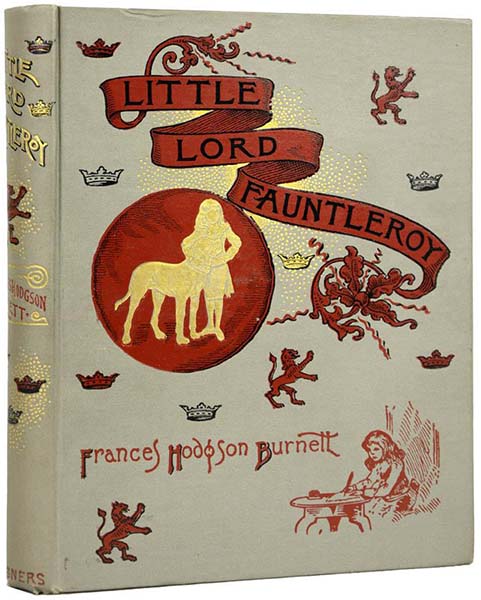 Not all Burnett's work was well written or successful. Several of her children's novels written at this time, such as Editha's Burglar (1888) and The Two Little Pilgrims Progress (1895), have appropriately faded into obscurity. Much was rightly criticized as overly romantic and cloy­ing. But The Secret Garden (illustrated by Charles robinson) persists as one of the most popular children's books of all time.
Begun in 1909, while Frances Hodgson Burnett was establishing a garden for her new Long Island home, its clear-eyed characterization of unattractive Mary Lennox and her hypochondriac cous­in Colin Craven is compelling. The plot is original, and it incorporates much of what we now know to be sound psychology. The spoiled orphan Mary is transformed by her physical labors in a long-neglected garden and by her social efforts with peevish Colin, and both benefit from their friendship with guileless Dickon.
Although the novel made no great impact when first published, it still affects readers deeply. Burnett's final major chil­dren's book, The Lost Prince (1915), has a highly roman­tic plot that does not match the power of The Secret Garden. Popular taste turned against all her writing for adults, but Burnett had the satisfaction of seeing some of her work for children well established. She echoed one recurring theme when she observed, "The happiest thing in the world is to feel that, after all, one's work was worthy of the doing."
§ S.A.B.
Source: Children's Books and their Creators, Anita Silvey.
---
Frances Hodgson Burnett Selected Works
That Lass o' Lowrie's (1877)
Surly Tim (1877)
Theo: A Sprightly Love Story (1877)
Lindsay's Luck (1878)
Haworth's (1879)
Miss Crespigny (1879)
Louisiana (1880)
A Fair Barbarian (1881)
Esmerelda (1881), with William Gillette
Through One Administration (1883)
Little Lord Fauntleroy (1886)
Editha's Burglar: A Story for Children (1888)
The Fortunes of Philippa Fairfax (1888)
The Pretty Sister of José (1889)
The Drury Lane Boys' Club (1892)
The One I Knew the Best of All: A Memory of the Mind of a Child (1893)
Little Saint Elizabeth, and Other Stories (1893)
Two Little Pilgrims' Progress. A Story of the City Beautiful (1895)
A Lady of Quality (1896)
In Connection with the De Willoughby Claim (1899)
The Making of a Marchioness (1901)
The Land of the Blue Flower (1904)
A Little Princess: Being the Whole Story of Sara Crewe Now Told for the First Time (1905)
Queen Silver-Bell (1906)
Racketty-Packetty House (1906)
The Shuttle (1907)
The Good Wolf (1908)
The Secret Garden (1911)
My Robin (1912)
T. Tembarom (1913)
The Lost Prince (1915)
The Little Hunchback Zia (1916)
The White People (1917)
The Head of the House of Coombe (1922)
Robin (1922) – sequel to The Head of the House of Coombe