Nathaniel Hawthorne – American author, 1804-1864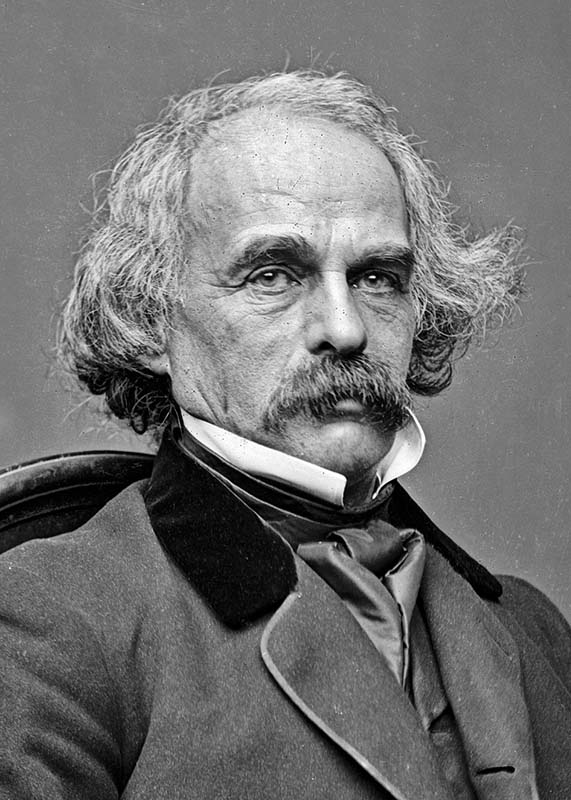 American author, 1804-1864. Appreciated today chiefly for The Scarlet Letter and The House of the Seven Gables, short stories, and two retellings of Greek myths for children. Nathaniel Hawthorne was born in Salem, Massachusetts, a descendant of an old New England family. His father, a sea captain, died when Hawthorne was four years old.
He attended Bowdoin College, where he was a classmate of Henry Wadsworth Long­fellow and a friend of future U. S. president Franklin K. Pierce, graduating in 1825 with the ambition to be a man of letters. His first novel, Fanshawe (1828), which he had published at his own expense, was a failure; how­ever, it did bring him to the attention of the dynamic Samuel Goodrich, creator of the "Peter Parley" books and publisher of the literary annual The Token, in which a number of Hawthorne's short stories were to appear anonymously.
Hawthorne became a hack writer for Goodrich, for whom with his sister, Elizabeth, he com­piled Peter Parley's Universal History (1837). Compensa­tion was poor. Nonetheless, the exercise aroused his interest in writing history for children. Hawthorne married Sophia Peabody in 1842. Prior to this he had been, appointed measurer of salt and coal in the Boston Custom House, a post he left to move to Brook Farm, not because he was a Transcendentalist but because he was looking for an inexpensive home for Sophia.
In 1852 he published A Wonder Book for Girls and Boys, the first retelling of Greek myths for children, pre­dating Charles Kingsley's The Heroes (1856), a work Kingsley undertook out of disgust at Hawthorne's retellings. The stories retold here, and those in Tangle­wood Tales for Girls and Boys, Being a Second Wonder Book (1853), were freely reshaped, losing their classical aspect to the romantic and the Gothic, as the author's fancy dictated.
Hawthorne claimed the right to do this, for the stories, he said, have been around for so long that they are "legitimate subjects for every age to clothe with its own garniture of manners and sentiment, and to imbue with its own morality." He used the character Eustace Bright, a college student, to frame the retellings, having Eustace tell the stories to a "merry party" of chil­dren given such playful names as Cowslip and Primrose. The tone is avuncular, conversational. The stories are readable, although lacking the power of the originals.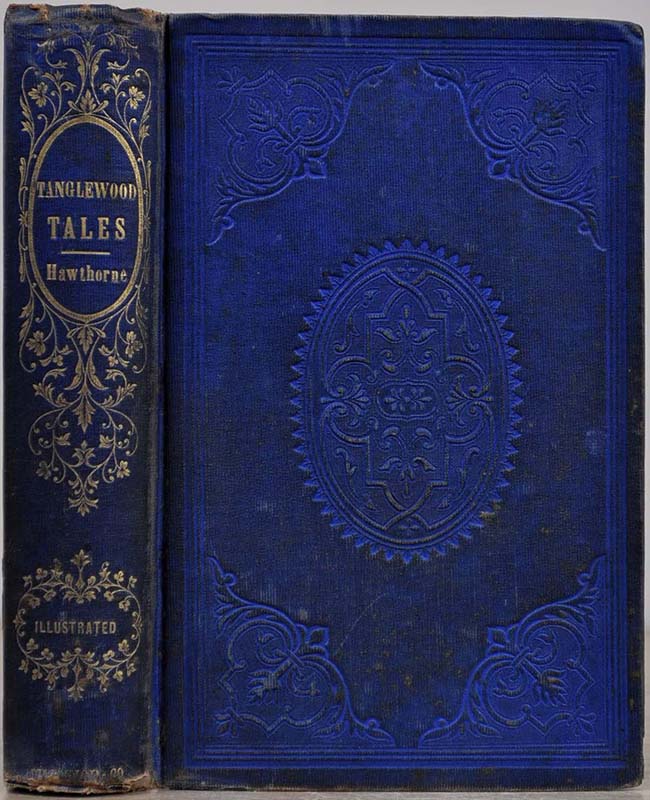 "The Golden Touch," the story of King Midas in The Wonder Book, is one of the best loved of the stories. Hawthorne gave the king a little daughter, Marygold, who is turned into a golden statue by her father's kiss. Hawthorne created many memorable scenes through­out these two collections. In "The Minotaur," in Tangle­wood Tales, there is the incident in which Theseus at last manages to lift the moss-covered stone that has con­cealed the sword and golden sandals his father had left for him to find; also vivid is the journey to Crete and the slaying of the Minotaur.
Hawthorne's desire to remove "impurities," however, leads him to ignore the seduc­tion and abandonment of Ariadne and instead have her stay behind to be with her father. These stories are more somber than those in The Wonder Book, but the author notes in the introduction that Eustace's claim that the objectionable elements in the originals were but a "par­asitical growth" and would fall away made the adapta­tions acceptable.
Hawthorne also brought out The Blithedale Romance and The Life of Franklin Pierce in 1852. This last brought him the assignment from 1853 to 1857 of United States consul at Liverpool; following that stint, he lived in Rome and Florence for a number of years. He died in 1864 in Plymouth, New Hampshire.
The Wonder Book and Tanglewood Tales have outlived Hawthorne's histories and short stories for children, such as "Little Annies Ramble* (1837) and "Little Daffy-downdilly" (1851), for the legends, despite their adapta­tions, have strong plots, memorable incidents, and action. Although watered down, as in "The Pomegran­ate Seeds," they are not overwhelmingly didactic and sentimental. Well-known artists who have illustrated them include Walter Crane, Maxfield Parrish, Willy Pogany, Arthur Rackham and Fritz Eichenberg.
M.N.C.
Source: Children's Books and their Creators, Anita Silvey.
---
Nathaniel Hawthorne Works
Novels
Fanshawe (published anonymously, 1828)
The Scarlet Letter, A Romance (1850)
The House of the Seven Gables, A Romance (1851)
The Blithedale Romance (1852)
The Marble Faun: Or, The Romance of Monte Beni (1860) (as Transformation: Or, The Romance of Monte Beni, UK publication, same year)
The Dolliver Romance (1863) (unfinished)
Septimius Felton; or, the Elixir of Life (unfinished, published in the Atlantic Monthly, 1872)
Doctor Grimshawe's Secret: A Romance (unfinished, with preface and notes by Julian Hawthorne, 1882)
Short stories collections
Twice-Told Tales (1837)
Grandfather's Chair (1840)
Mosses from an Old Manse (1846)
A Wonder-Book for Girls and Boys (1851)
The Snow-Image, and Other Twice-Told Tales (1852)
Tanglewood Tales (1853)
The Dolliver Romance and Other Pieces (1876)
The Great Stone Face and Other Tales of the White Mountains (1889)