Lois Lenski – American author and illustrator, 1893-1974.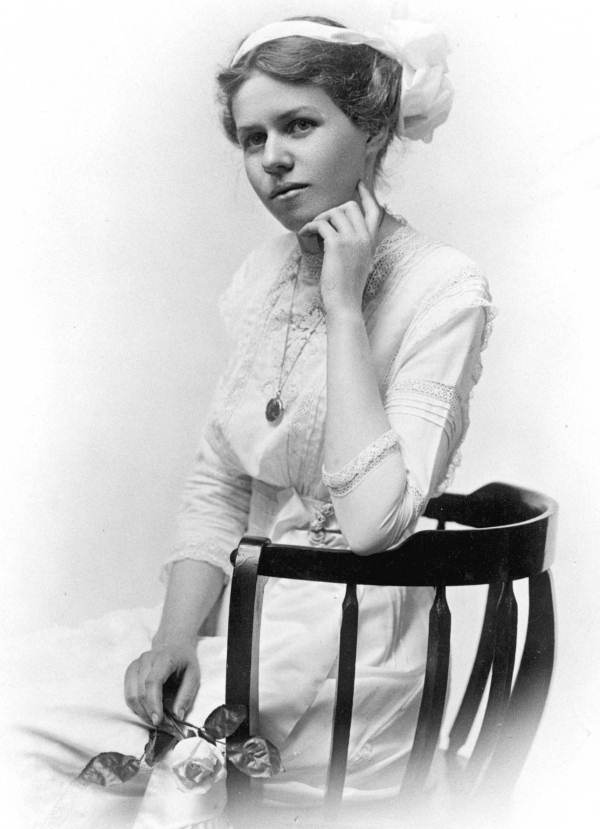 American author and illustrator, 1893-1974. One of the most prominent and prolific writers for chil­dren in the twentieth century, Lois Lenski is highly acclaimed for her authentic, perceptive interpretations of American childhood. Lenski was born in Springfield, Ohio, and grew up in nearby Anna, a small farming com­munity. She received a degree in education at Ohio State University but decided to follow her dream of becoming an artist.
After studies at New York's Art Students League and London's Westminster School of Art, she began working as an illustrator. In addition to illustrat­ing all of her own work, she has illustrated books by Kenneth Grahame, Cornelia Meigs, Watty Piper, Maud Hart Lovelace, and Clyde Robert Bulla.
Skipping Village (1927) and A Little Girl of Nineteen Hundred (1928), the first books Lenski both wrote and illustrated, drew on her childhood experiences but met with little critical success. Lenski's son Stephen was the inspiration for the popular and enduring series of pic­ture books about Mr. Small. In The Little Auto (1934), Mr. Small oils his car, pumps the tires, and drives with careful attention to the traffic rules. The matter-of-fact presentation of information and the simple two-color washed line drawings provide the young child with the reassuring familiarity of everyday experiences. Accessi­ble, accurate explanation of vehicles, as in The Little Train (1940), or occupations, as in Policeman Small (1962), characterize all the Mr. Small stories.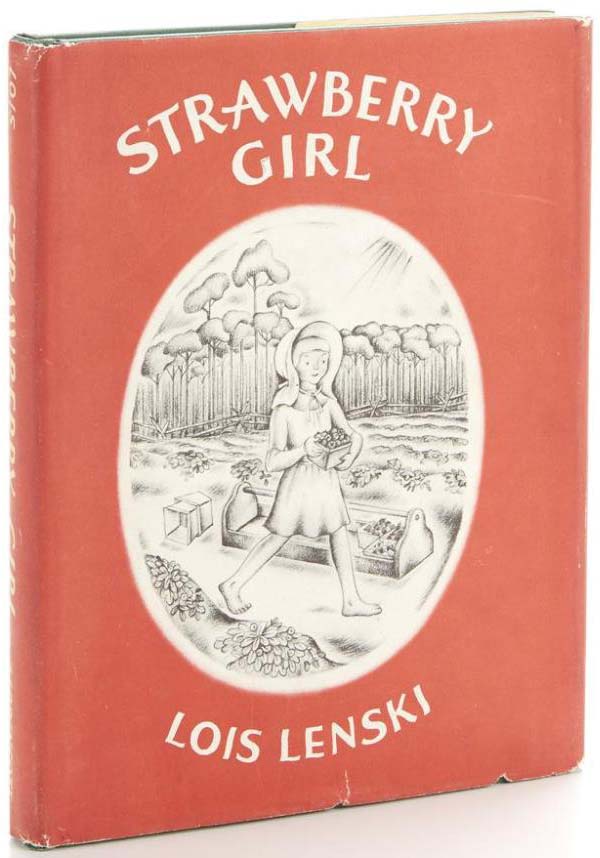 Eventually, Lenski began to view herself more as an author who illustrated her own books than as an artist or painter. Although she produced books for the preschool through early teenage audience, historical and regional fiction aimed at the upper-middie grades comprise the bulk of her writing. Both genres share the plain narra­tive style and authenticity of the Newbery Honor recipi­ent Indian Captive: The Story of Mary Jemison (1941), a book that explores the conflict between the Indians' and the settlers' way of life.
The regional stories, however, are Lenski's most dis­tinguished contribution to children's literature. In these, she often focused on disadvantaged and working-class families. Believing that firsthand experience was neces­sary to write serious regional fiction, she traveled around the country, living, working with, and sketching those about whom she wrote.
"I am trying to present Vivid, sympathetic pictures of the real' life of different localities… we need… to know and! understand people different from ourselves."
Blue Ridge Billy (1946) concerns the Appalachian people of North Carolina, Arkansas sharecroppers are depicted in Cotton in My Sack (1949), and Prairie School (1951) de­tails life's trials, on a snowbound South Dakota prairie.
While many of the stories are episodic and predictable, both text and plentiful soft-pencil sketches convey the distinctive flavor and dialect of a locale. Unwaveringly honest, these realistic stories are steeped in respect for cultural differences and present to children a richly diverse picture of America.
Lenski received the Regina Medal and the University of Southern Mississippi Medallion for her work, but fewer than fifteen of her more than one hundred books remain in print.
§ C.L.S.
Source: Children's Books and their Creators, Anita Silvey.
---
Lois Lenski – Selected Works
Picture book series
Mr. Small books (1934-1962)
Davy books (1941-1961)
Debbie books (1967–71)
Seasons books (1945–53)
Historical series
Phebe Fairchild, Her Book (1936, Newbery Honor book, 2020 new release)
A-Going to the Westward (1937)
Bound Girl of Cobble Hill (1938)
Ocean-Born Mary (1939, 2020 new release)
Blueberry Corners (1940)
Indian Captive: The Story of Mary Jemison (1941, Newbery Honor book)
Puritan Adventure (1944)
Roundabout America series
We Live in the South (1952)
Peanuts for Billy Ben (1952)
We Live in the City (1954)
Project Boy (1954)
Berries in the Scoop (1956)
We Live by the River (1956)
Little Sioux Girl (1958)
We Live in the Country (1960)
We Live in the Southwest (1962)
We Live in the North(1965)
High-Rise Secret (1966)
Regional series
Bayou Suzette (1943, Ohioana Book Award winner for juvenile literature)
Strawberry Girl (1945, Newbery Award winner)
Blue Ridge Billy (1946)
Judy's Journey (1947, Children's Book Award winner)
Boom Town Boy (1948)
Cotton in My Sack (1949)
Texas Tomboy (1950)
Prairie School (1951)
Mama Hattie's Girl (1953)
Corn-Farm Boy (1954)
San Francisco Boy (1955)
Flood Friday (1956)
Houseboat Girl (1957)
Coal Camp Girl (1959)
Shoo-Fly Girl (1963)
To Be a Logger (1967)
Deer Valley Girl (1968)