Blair Lent – American Author & Illustrator 1930-2009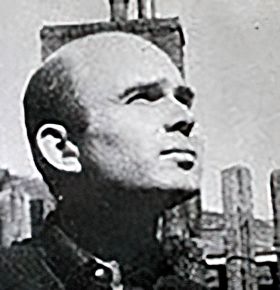 Self-described as "fat and clumsy at sports," Blair Lent, an only child in a family of limited means, grew up in an affluent suburb of Boston. He felt himself an outsider in a town where, he has stated, "money, appearance, and athletic prowess were considered one's most im­portant attributes." Lent's father, an engineering student, shared his love of literature and books with his young son, and this love of story pro­vided Lent with a healthy escape from the peer rejection he experienced. Lent was soon writing and illustrating his own stories.
"When I look back on my childhood," Blair Lent wrote for an autobiographical sketch, "I realize that although I was unhappy growing up in that atmosphere, it was partly the reaction against it that gave me the determination to stick with what I really wanted to do. And without this de­termination, I might not be writing and illus­trating today." Upon graduation from high school, Blair Lent briefly studied economics, then worked at odd jobs, which included a stint as a short-order cook. He decided to act on his dreams and enrolled in the Boston Museum School, where he studied graphics and design. Graduating with honors in 1953, he received a traveling scholarship for additional study in Eu­rope. When he returned to Boston, Lent took a position as a window-dresser in a department store after an unsuccessful search for a job as a graphic designer. He eventually landed a job as a creative designer in a major Boston advertising firm. His day job increased his knowledge of de­sign and provided him with the money to sup­port his real passion, writing and illustrating Picture Books.
His hard work and dedication paid off, for in 1964, Pistachio, a book he wrote and illustrated, and The Wave, a Japanese folktale adapted by Margaret Hodges, which he illustrated, were published. Pistachio is an unusually talented green cow who wants nothing more than the taste of fresh country hay, while her beloved friend, Waldo, yearns for the excitement of a cir­cus life. Overcoming rejection, both eventually get their wishes. The Wave is a powerful story in words and pictures.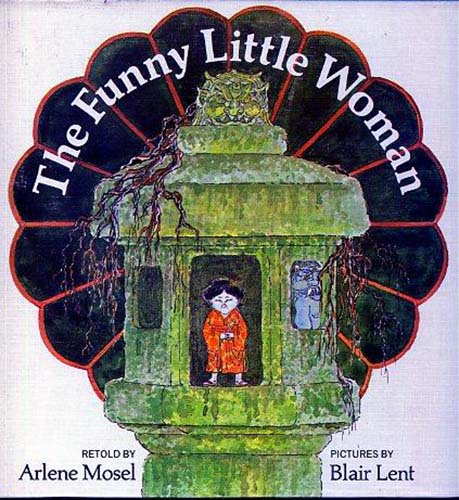 Blair Lent used a limited palette of rich siennas, warm ochers, and cool blacks and grays to illustrate the tale of an old farmer who burns his rice fields to warn his village of an oncoming tidal wave. The illustrations were made from prints from cardboard cuts; Lent studied them and then he selected the best sec­tions from numerous prints to cut and piece to­gether for his finished artwork. Lent feels that cardboard is a perfect medium for the illustrator because it creates unusual textures, and since cardboard is less resistant than wood or lino­leum, ideas can be realized much sooner. He also enjoys working with cardboard because, as a child, it was the material he used most often to create his own toys.
Blair Lent went on to produce a number of pic­ture books, including Tikki Tikki Tembo (1968), a Chinese folktale retold by Arlene Mosel. Lent's page design, use of white space, and choice of viewpoint and type placement are as important to the pacing of the story as Mosel's crisp prose. Younger brother, Chang, runs for help to save his older brother from drowning in a well, and Lent's illustrations of the distances Chang travels are the visual equiv­alent of the older brother's dangerously long name.
Always taking creative risks, Lent produced illustrations that became less graphic and more drawn, as he experimented with various medi­ums, from pen and ink to wash drawings and full-color paintings. His Caldecott Medal-win­ning book, The Funny Little Woman (1972) writ­ten by Arlene Mosel, was produced after many years of such experimenting. Lent has said about his work, "Books were important to me as a child, and it is for that little boy that I am work­ing. I can never know other children's innermost thoughts as well as I can remember my own."
M.B.B.
Source: Children's Books and their Creators, Anita Silvey.