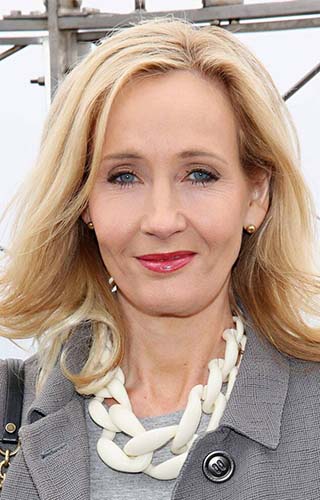 Joanne Rowling (1965 – ), better known by her pen name J. K. Rowling, is a British author, philanthropist, film producer, television producer, and screenwriter. She is best known for writing the Harry Potter fantasy series, which has won multiple awards and sold more than 500 million copies, becoming the best-selling book series in history. The books are the basis of a popular film series, over which Rowling had overall approval on the scripts and was a producer on the final films. She also writes crime fiction under the pen name Robert Galbraith.
In 1995, J.K. Rowling finished her manuscript for Harry Potter and the Philosopher's Stone which was typed on an old manual typewriter. Upon the enthusiastic response of Bryony Evens, a reader who had been asked to review the book's first three chapters, the Fulham-based Christopher Little Literary Agency agreed to represent Rowling in her quest for a publisher. The book was submitted to twelve publishing houses, all of which rejected the manuscript. A year later, she was finally given the green light (and a £1,500 advance) by editor Barry Cunningham from Bloomsbury, a publishing house in London. The decision to publish Rowling's book owes much to Alice Newton, the eight-year-old daughter of Bloomsbury's chairman, who was given the first chapter to review by her father and immediately demanded the next. Although Bloomsbury agreed to publish the book, Cunningham says that he advised Rowling to get a day job, since she had little chance of making money in children's books.
In June 1997, Bloomsbury published Philosopher's Stone with an initial print run of 1,000 copies, 500 of which were distributed to libraries. Today, such copies are valued between £16,000 and £25,000. Five months later, the book won its first award, a Nestlé Smarties Book Prize. In February 1998, the novel won the British Book Award for Children's Book of the Year and, later, the Children's Book Award. In early 1998, an auction was held in the United States for the rights to publish the novel, and was won by Scholastic Inc., for US $105,000. Rowling said that she "nearly died" when she heard the news. In October 1998, Scholastic published Philosopher's Stone in the US under the title of Harry Potter and the Sorcerer's Stone, a change Rowling says she now regrets and would have fought if she had been in a better position at the time. The rest is history.
J. K Rowling has received honorary degrees from the University of St Andrews, the University of Edinburgh, Edinburgh Napier University, the University of Exeter (which she attended), the University of Aberdeen, and Harvard University, where she spoke at the 2008 commencement ceremony. In 2009, Rowling was made a Chevalier de la Légion d'honneur by French President Nicolas Sarkozy. In 2002, Rowling became an Honorary Fellow of the Royal Society of Edinburgh (HonFRSE) as well a Fellow of the Royal Society of Literature (FRSL). She was furthermore recognized as Fellow of the Royal College of Physicians of Edinburgh (FRCPE) in 2011 for services to Literature and Philanthropy.
J. K. Rowling – Harry Potter's First Editions Identification Guide
How To Identify Harry Potter First Edition Books by J.K. Rowling Guide.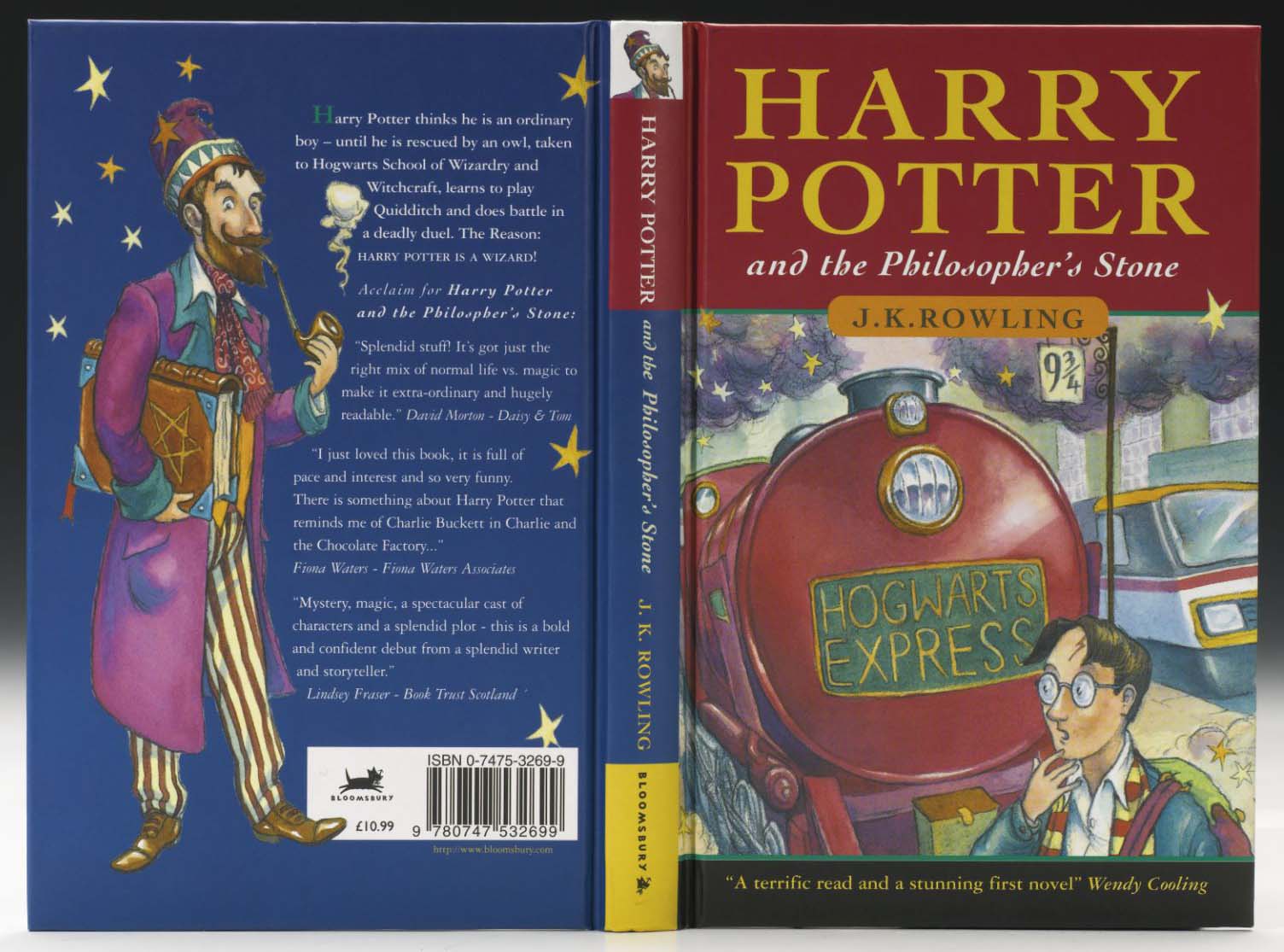 Reference: