Elsa Beskow – Swedish Author and Illustrator 1874-1953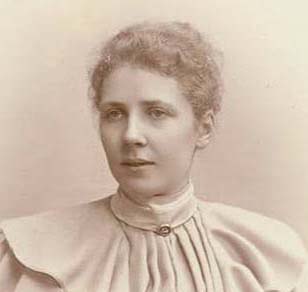 For generations of Swedes. Elsa Beskow has defined childhood. At her best Beskow is considered the Swedish Beatrix Potter. Like Potter, she has an obvious to delight in nature, and the realistic detail of her paintings make the fantasy of her stories all the more believable. Her mushroom paintings for example, are so accurate he they could be used as a field guide to edible fungi. This he preciseness was always a focus for her: "I remember how delighted I was," she says, "even at the age of four or five, every time I discovered a new and more correct way of is drawing a face or figure."
When she grew up, Elsa Beskow continued her study at the art academy in Stockholm. While there, she saw an exhibit of Walter Crane's work. Walking through those art nouveau paintings of tiger lily ladies and flower fairies, she felt such a connection with his work that it helped define her own style. Personifying the various wood and meadow life was a natural extension for her. But in contrast to Crane's elegant, otherworldly ladies, Beskow's flower fairies are realistic characters that chil­dren respond to. There is a bustling buttercup mama, a bristly old thistle man, and blueberry boys whose cheeks and knees are stained with purple juice. In Beskow's enchanted woods, the mythic creatures-— elves and trolls, and the Scandinavian Tomte—are as real as the birch branch they swing from.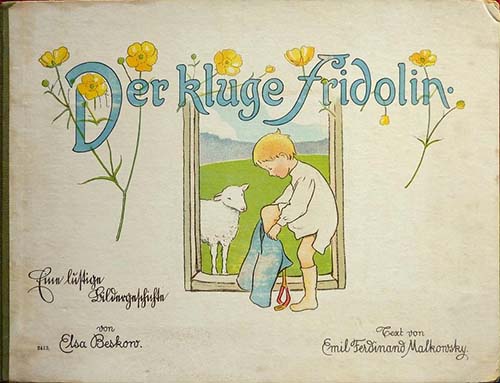 In Children of the Forest (1970, but first published under a different title in 1932), Beskow shows a year in the lives of the little-seen Tomte. The Tomte children, wearing red-spotted caps, gather canterella mushrooms larger than themselves, sled with a snowshoe hare, and run from an old mountain troll who looks like he is made from the mossy stone he hides behind. In Clever Annika (1960), a little girl quite matter-of-factly meets a Tomte family and gives permission for the Tomte mother to milk their cow. "But don't fill the pail all the way full," says Annika. The title, Clever Annika, suggests the didacticism that was so popular early in the century, and Beskow's best-known book in the United States, Pelle's New Suit (1929), is one of her most educational. Bank Street College praised it for its simplicity, and May Hill Arbuthnot said, "Here is a story as spare of ornamenta­tion as a loaf of bread, but like bread, it is good to the taste, plain, wholesome, and nourishing " In 1952, Beskow was awarded the Nils Holgersson Plaque for her body of work, and in 1958 the Elsa Beskow Award was established for the best Swedish picture-book illustrator of the year.
Recently, Elsa Beskow's books are enjoying a resurgence of interest in the United States, the United Kingdom, and Europe. Though she has been criticized for her idealism, and some of her English texts have lost the Swedish lilt in translation, Beskow must be recognized as one who worked not for the critics but for the children them­selves. In her simple voice and bright and charming paintings, she created a world that children recognize: a summer meadow, full of adventure, void of fear, with home safe around the corner.
J.A.J.
Source: Children's Books and their Creators, Anita Silvey.