CRANE, WALTER – English Illustrator and Author, 1845-1915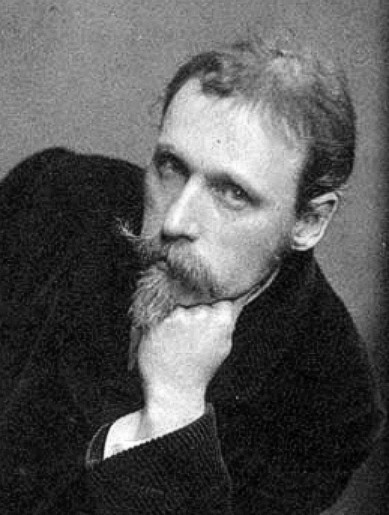 Walter Crane was the first of the grand triumvirate in children's book illustration who worked under the tute­lage of the English printer Edmund Evans. Crane, the son of an artist, developed his artistic talents from an early age and at seventeen exhibited at London's Royal Academy.
As a young teenager, he apprenticed himself to the engraver William James Linton for three years before setting out on his own to earn a living as an artist. His early books were illustrated anonymously, but he soon met Evans, who had developed and perfected a method of color printing and was looking for talented illustrators to produce books for children. Crane's first children's books, The House that Jack Built and Dame Trot and Her Comical Cat, were published in 1865 when he was twenty and were followed by more than forty books for children over the course of his career. Many of these were toy books, so called because of their small length and size.
In addition to illustrating and painting, Walter Crane worked as a teacher and as a designer of wallpaper, tex­tiles, ceramics, and interiors. He was a disciple of Wil­liam Morris and a member of the Arts and Crafts move­ment, which attempted to provide an alternative to the ugliness that resulted from the Industrial Revolution by seeking to bring beautiful design and craftsmanship to everyday things.
The influence of this movement can be seen in Crane's concern for the overall design of his books. He was one of the first illustrators to be con­cerned with the appearance of the double-page spread and often planned the entire book design, including the endpapers, title page, and lettering.
Walter Crane took readily to illustrating for children. His strengths as an illustrator lay in his strong sense of com­position and design and in his use of color, which was influenced by Japanese prints. In books such as the Absurd ABC (1874), the contrasting values set up by the use of large areas of black set against red and yellow convey a feeling of lively movement in spite of the flat­ness of the figures that resulted from his use of uniform color. In this book, the breakup of some pages into pan­els depicting the different letters creates an alternative rhythm to the double-page spreads and further energizes the overall effect.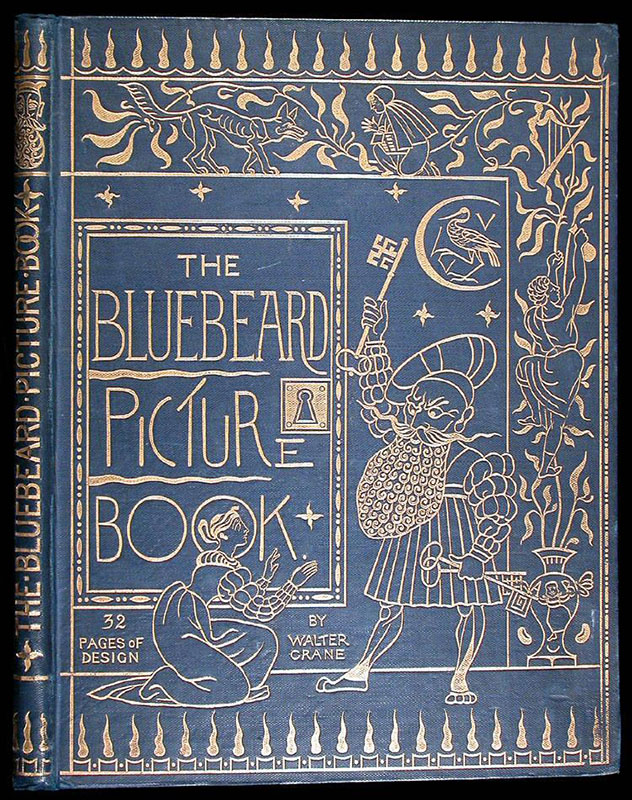 The illustration style is also reminiscent of the Japanese wood-block prints that Crane found so appealing. At times, Crane's admitted concern with design and detail made him lose sight of his child audience, and the storytelling qualities of his illustra­tions are sometimes overwhelmed by decoration. But the range of his talent as an illustrator for children is most evident in works like The Baby's Opera (1877) and The Baby's Bouquet (1879). First of May: A Fairy Masque (1881) has surprisingly delicate drawings and restrained page design.
Another book that demonstrates Crane's versatility is Household Stories (1882) by the Brothers Grimm. Here we see his true talents in the small draw­ings used to illustrate the beginnings and endings of the chapters. In these small spaces there is no room for fussy details, and Crane's vitality of line and composition is particularly evident.
Over the course of his career Crane set himself many artistic challenges by choosing to illustrate a variety of texts, from alphabet books and brief rhymes to fully developed fairy tales, and he strove in all of these works to bring coherence to the overall appearance of the indi­vidual book. In addition to his books for children he created illustrated books for adults and several text­books about book design and illustration. When Walter Crane died in 1915 he had become internationally known and admired, and his contributions to children's book illus­tration can still be seen in children's books of the late twentieth century.
B.K
Source: Anita Silvey, Children's Books and their Creators. Houghton Mifflin 1995