Howard R. Garis – American Author 1873-1962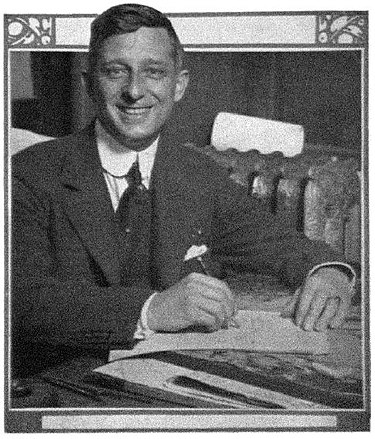 Howard R. Garis was about as prolific a writer of series books as Edward Stratemeyer. Howard Garis was bom in Binghamton, New York, in 1873; he died in 1962. He began his writing career as a reporter for newspapers. By 1908 he was working for the Stratemeyer Syndicate. Not only did he write the Tom Swift books, but under other Stratemeyer "house names" he also did many volumes of the Motor Boys, Baseball Joe, The Outdoor Girls, The Bobbsey Twins, Bunny Brown and His Sister Sue, and other series. Under his own name he wrote the Buddy series, the Curlytops series, and his most famous one – Uncle Wiggily, countless tales of a sprightly rabbit.

In the biography of Howard Garis, My Father Was Uncle Wiggily (McGraw-Hill, 1966), Roger Garis told I how his father had prodigious energy and that he never got tired. He also wrote at great speed and would complete a series book for Stratemeyer in six to eight days. In 1900 Howard Garis married Lilian McNamara (born 1872) who wrote series books and other girls' books under the name Lilian Garis. Garis' son Roger and daughter Cleo also wrote for the Stratemeyer Syndicate. The four Garis writers produced more than one thousand books for children. Howard Garis also designed the Uncle Wiggily board game and other Uncle Wiggily toys and merchandise.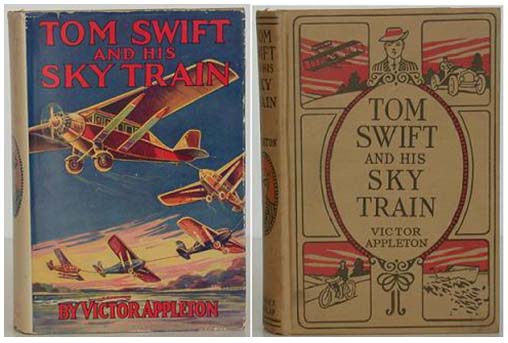 Roger Garis' book about his father was the first time that much information was available about the Stratemeyer Syndicate and its writers and the methods used to produce the many series books that it had published. At this time, most people still believed that a real Victor Appleton had written the Tom Swift books and that Franklin W. Dixon was the actual author of the Hardy Boys series.
In 1976 Canadian writer Leslie McFarlane published Ghost of the Hardy Boys about his authorship of the early books in this series, breaking another vow of silence about the Syndicate. It was not until after the death of Harriet Stratemeyer Adams in 1982 that the Syndicate itself was willing to reveal the names of the actual authors of its books. The publicity from the 1982 court decision concerning Grosset & Dunlap and the Syndicate because of the switch to Simon & Schuster as publisher in 1979 ended the mystique that Edward Stratemeyer had developed around his company.