Washington Irving – American author, 1783-1859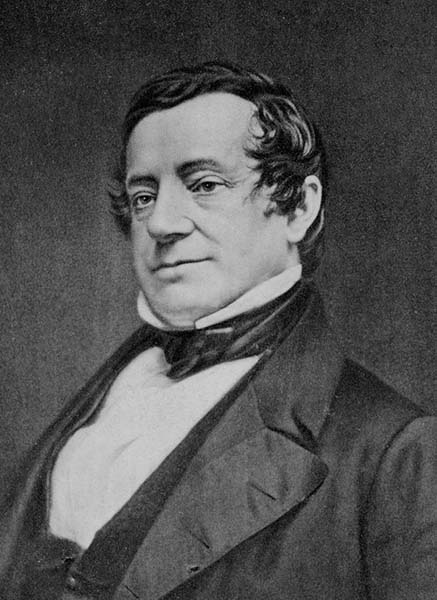 American author, 1783-1859. Washington Irving was born in New York City, the youngest son of a Scot­tish immigrant and successful businessman. He studied law and on the side wrote entertaining pieces for various journals and periodicals. After an illness, he was sent by his older brothers on a two-year grand tour of Europe to regain his strength.
When he returned to the United States, he resumed his study of law and with his brother William and James Kirke Paulding started the Salmagundi papers, a semi­monthly periodical, to which he contributed under the pseudonym "Jonathan Oldstyle, Gent." He completed his satirical History of New York "by Diedrich Knicker­bocker" in 1809.
His great success came in 1819-1820 with the publication in four installments of The Sketch Book of Geoffrey Crayon, a delightful compendium of sketches of English life and European traditional lore. Two quintessential American classics, "Rip Van Winkle" and "The Legend of Sleepy Hollow," here made their first appearance. "Rip Van Winkle," based on a German legend, is set in the Catskill Mountains. Irving takes the motif of a hero caught in a magic sleep and reshapes it to tell of a lazy, ne'er-do-well Dutch farmer in colonial times who goes into the mountains one day to escape from his termagant of a wife, not to return for twenty years.
Also based on European folklore is "The Legend of Sleepy Hollow," or "Headless Horseman," which de­scribes Ichabod Crane, a self-important, superstitious, scrawny schoolmaster who might easily be mistaken "for some scarecrow eloped from a cornfield"; his courtship of the fair Katrina Van Tassel, only child of a prosperous Dutch farmer; and his rout at the sight of what he believes to be a specter horse with a headless rider. Evocative language, exquisite delineations of char­acters, and sensuous descriptions of food and the coun­tryside add to the pleasures of the story, although they slow its pace for young readers. Recent editions of this tale have been somewhat abridged for them.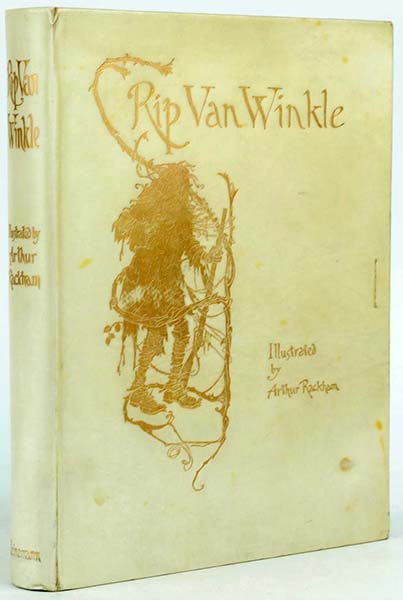 In the late 1820s, Irving served in the diplomatic corps in Madrid and London. The romantic history and landscape of Spain cast such a spell over him that he produced The Alhambra (1832), a miscellany of sketches of Spanish life, archaeology, and tradition in the vein of his earlier Sketch Book. He returned to the United States in 1832 and bought Sunnyside, an old Dutch farm in Tarrytown, New York. In 1842 he was appointed Ameri­can ambassador to Spain, where he served, in Madrid, until 1846. His last major work, The Life of George Wash­ington, was published in five installments from 1855 to 1859. He died at Sunnyside in 1859.
Irving never wrote for children, although his natural ebullience, enthusiasm, and ability to tell a good story made many of his stories appealing and accessible to them. Compilations of these stories include Tales from the Alhambra, adapted by Josephine V. Brower (1910); The Alhambra: Palace of Mystery and Splendor, selected and rearranged by Mabel Williams, illustrated by War­wick Goble (1926), and reissued in 1953 with illustrations by Louis Slobodkin; The Bold Dragoon and Other Ghostly Tales (1930), selected and edited by Anne Carroll Moore and illustrated by James Daugherty. In these adaptations, Moore and others who issued these stories for children attempted to leave the drama in them untouched while editing out those sentences and paragraphs that might impede the narratives' progress.
Irving was a man of letters, a brilliant essayist who was one of the first Americans to be recognized abroad for his writings. He was perhaps America's first master of the short story. His most popular stories are still "Rip Van Winkle" and "The Legend of Sleepy Hollow." They have attracted the attention of artists in the United States and in England from the nineteenth century's E O. Darley, Frank Merrill, Gordon Browne, and Arthur Rackham to today's Thomas Locker and Barry Moser. The stories have been made into plays, operas, and operettas. They evoke a golden America, a youthful, optimistic America with faith in her des­tiny—no mean legacy for today's young.
M.N.C.
Source: Children's Books and their Creators, Anita Silvey.