Kevin Henkes – American Author and Illustrator 1960-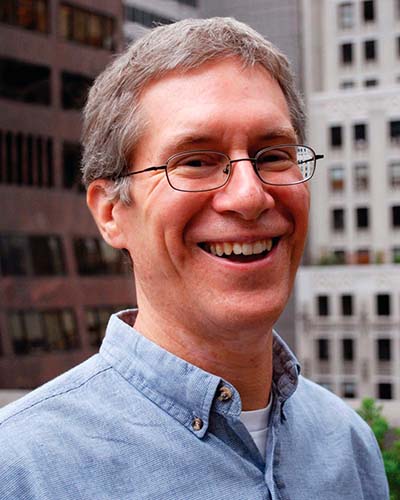 Kevin Henkes is best known for his warm, lively, humorous picture books, distinguished for their remarkable understanding of the true world of young children. Peopled, for the most part, with expressively drawn mouse characters who are completely human in their feelings and relationships, these picture books sound almost as if the author has been eavesdropping on chil­dren at play, so realistic and believable are they. Henkes is also the author of middle-grade fic­tion — including the innovative (one chapter is told entirely in pictures), easy-to-read Margaret and Taylor (1983), Return to Sender (1984), and Words of Stone (1992) — that focuses on the strength of family and children's struggles with emotional issues.
Kevin Henkes was born in Racine, Wisconsin, one of five children, and much of his work reflects his secure childhood and Midwestern upbring­ing. From an early age, he knew that he wanted to be an artist and was greatly influenced by the picture books of his childhood, books illustrated by greats such as Crockett Johnson and Garth Williams. He never outgrew his love and appreciation for picture books, and with en­couragement from his family to pursue his drawing and from a high school English teacher to continue to develop his writing, he put those two skills together and became a creator of pic­ture books himself.
Kevin Henkes finished a draft of what became his first published picture book before the end of his senior year in high school. All Alone, an in­trospective mood piece in which a little boy thinks about all the things he can do when he is alone, was published in 1981; it was followed by Clean Enough (1982), an intimate, quiet portrait of an imaginative boy's bathtime; both feature human protagonists, rendered realistically.
A Weekend with Wendell (1986) was the first picture book in which Henkes's now familiar mouse characters — with their marvelously ex­pressive ears and tails — appeared. Executed in pen-and-ink and watercolor, A Weekend with Wendell also introduces one of Henkes's favorite themes: friendships between bold, bossy chil­dren and meeker, quieter ones. Sophie's week­end guest is having all the fun — when they play hospital, Wendell is the doctor, the nurse, and the patient, and Sophie is the desk clerk. But when Wendell plays one too many tricks on Sophie, she instigates a game of firefighter in which she is the fire chief and Wendell is the burning building — and soon they are having so much fun that they are both sorry when it's time for Wendell to go home. In Sheila Rae, the Brave (1987), boastful, good-at-everything Sheila Rae finds herself lost one day, only to be rescued by her timid little sister, Louise, who consequently discovers some of her own strengths. Sheila's ad­ventures continue in Sheila Raes Peppermint Stick (2001). In Wemberly Worried (2000), Wemberly worries constantly about everything, espe­cially starting school.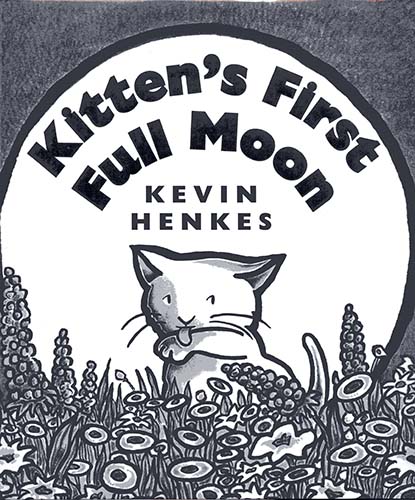 Chesters Way (1988), an ALA Notable Book, introduces Henkes's favorite character, the spunky, extroverted, original-minded Lilly. Cau­tious, routine-loving best friends Chester and Wilson find their lives turned upside-down when Lilly moves into the neighborhood with her crown ("I am Lilly! I am the Queen! I like everything!"), her red cowboy boots, and her jaunty red tail ribbon. Lilly also stars in Julius, the Baby of the World (1990), a hilariously funny, realistic portrayal of sibling jealousy. In Lilly's Purple Plastic Purse (1996) Lilly becomes angry when reminded by her teacher that Lilly is part of a school community. Henkes received his first major award — a Caldecott Honor Award — for Owen (1993), in which a little boy foils a nosy neighbor's attempts to make him give up his be­loved fuzzy yellow blanket and a Caldecott Medal Winner for Kitten's First Full Moon (2004), a story of a kitten who thinks the moon is a bowl of milk.
Kevin Henkes is the creator of true picture books — in which text and illustrations work together to make a seamless whole — that exhibit an innate understanding of children and always contain a strong element of security and comfort.
Kevin Henkes in his own words …

I think of my life as an ordinary one — and I sense that my books reflect this. I've also come to believe that by careful and loving observation, the ordinary reveals its complex nature. Take a simple life, a common experience, and render it precisely with words and images — build it with details — and if you're lucky you have an interesting story. A story that is rich enough to say something about the human condition.

I've written and illustrated books about things I know: sibling rivalry, making a new friend, getting lost, the arrival of a new baby. And whether I've chosen to use a picture book format or a chap­ter book format, whether I've chosen to render my characters as animals or humans, all my stories and protagonists are linked very closely to the life I led as a child.
I don't always remember specific events from my childhood, but I often remember the feeling, and I often remember certain tiny, tiny details very closely — what I wore on the first day of kinder­garten, for example. I was very introspective, which I think helps intensify what I do remember.

As a child, my love of art defined me. And al­though I've had other interests at various times in my life, it was always art that I came back to. And I also loved to read.

My family made regular trips to the local public library. I remember stepping up onto the big wooden stool so I could watch the librarian check out my books. I remember wanting to carry my books all by myself, no matter how many I had chosen. And I remember how much I loved the way books from the library smelled. I'm certain that all those visits to the library had something to do with my becoming an author and illustrator.

More often than not, I chose books because I was drawn to particular illustrations. My favorite book as a child was Is This You? written by Ruth Krauss and illustrated by Crockett Johnson. In­terestingly enough, it is essentially a guide for making a book of your own. I was lucky enough to own that book, and I still have it. It is as impor­tant to me now as it was to me when I was a child. Other favorite books of mine included The Carrot Seed, also by Ruth Krauss and Crockett Johnson, and Rain Makes Applesauce written by Julian Scheer and illustrated by Marvin Bileck. As I grew up, and the books I read grew longer, I was still inclined to choose books because of their illus­trations. I admired Garth Williams's art and of­ten looked for novels that he had illustrated.

When I was young, I often drew at the kitchen table. I am one of five children, so there was often a lot of activity going on around me while I worked. But it didn't seem to bother me. Now I work in a spare bedroom in my own house. Some­times it feels odd to have an entire room to myself for drawing and writing. And there isn't very much noise in the house while I'm working. Sometimes I turn the radio on.

I hope that my books convey a sense of joy and delight. I hope that they are thickly textured. I hope that there is something about my books that connects with children and something that con­nects with the adult reader. Even if something traumatic happens to one of my characters, I like to have my stories end on a hopeful note. That's my gift to the reader.
I can still remember coming home from school after something awful had happened. I can still re­member how simply stepping inside the back door lifted the weight of my emotions. I was home, and it smelled good, and it felt good. I'd put on my play clothes, and everything would be
M.V.P.
Source: Children's Books and their Creators, Anita Silvey.