Parrish, Maxfield – American Illustrator, 1870-1966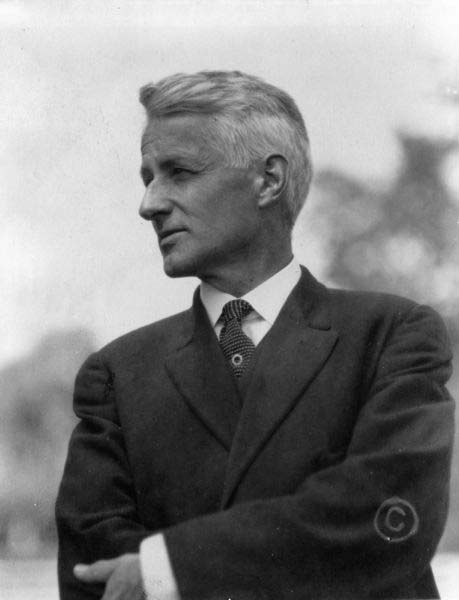 Though height of Maxfield Parrish's career was nearly one hundred years ago, his celebrated illustrations, with intense colors and languid surrealism, seem striking contemporary. Christened Frederick Parrish by his parents, Parrish took his paternal grandmother's maiden name as his middle name when he began painting professionally, and eventually dropped his given name altogether.
Encouraged in his artistic inclinations by father, whose own artistic leanings had been stifled strict Quaker upbringing, Parrish always observed world around him with an artist's eye. His letters home from the requisite trip abroad are filled with his impressions not only of the great cities he visited but also of artists working in them and their art. His impatience those letters with the conservatism of the European world is an indication of his independence of mind.
While Parrish is best remembered today for his illustrations for children's books, during his lifetime he renowned as a commercial artist and magazine illustrator. His commissions for commercial goods, the infamous of which was for Crane's Chocolates, brought his name to the attention of the American public. The commissions paved the way for a steady, lucrative income from the sale of color reproductions, and famous "blue paintings" of the 1920s became common household items.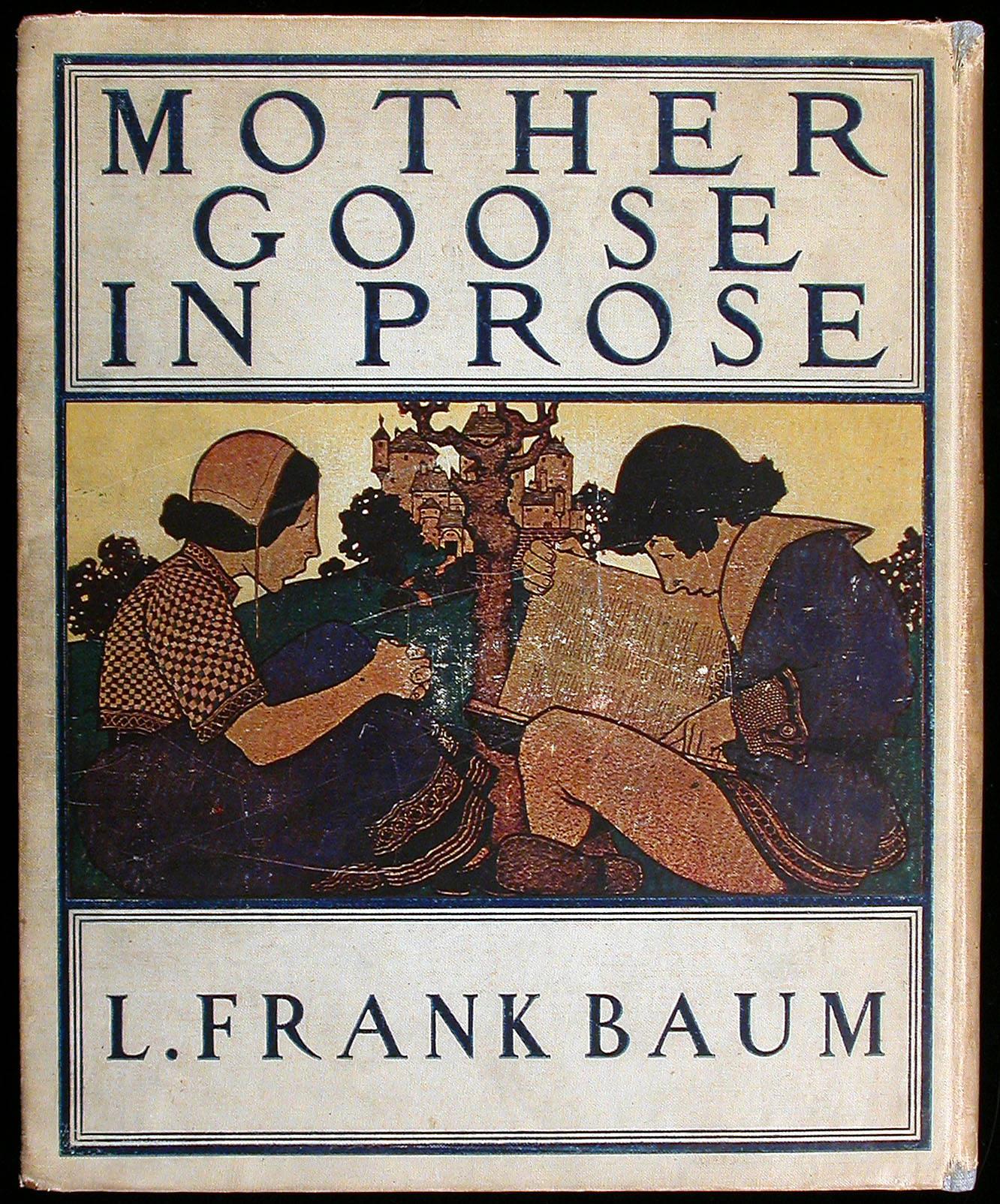 The first children's book Maxfield Parrish illustrated was L. Frank Baum's Mother Goose in Prose (1897). Its immediate success led to subsequent books, the most famous of which was Eugene Field's Poems of Childhood (1904). This is the first book in which Parrish's paintings were reproduced in full color, and it contains the famous illustration of "The Dinkey Bird," which depicts a nude youth on a swing, airborne against a deep blue mountain topped by a white-walled city, characteristic elements in Parrish's work.
Prior to illustrating Poems, Parrish illustrated editions of The Golden Age (1900) and Dream Days (1902), nostalgic stories of childhood by Kenneth Graham, and his pictures for these works have been praised for their ability to capture and refine the mood set by the author. After Poems, his next book for children, The Arabian Night (1909), edited by Nora Smith and Kate Douglas Wiggin, incorporated the sweeping architectural elements—magnificent staircases, towering pillars, huge urns—that were to become identified with Parrish's name.
Greek Mythology and The Wonder Book and Tanglewood Tales by Nathaniel Hawthorne (1910) contain illustrations Parrish had originally done for Collier's magazine. His final book for children was The Knave of Hearts (1925), a play by Louise Saunders. Glorious color and formal composition are the keynotes of this work.
In the 1930s, Parrish was able to leave all commissioned work behind him and concentrate on his first love, landscape painting. He did this until arthritis forced him to put down his paintbrush in 1962, at the age of ninety-one. While to the casual observer his illustrations for children's books seem to continue the romantic line of Howard Pyle, with whom he studied, and of N. C. Wyeth, a closer look reveals his witty and unique use of traditional romantic subjects.
Maxfield Parrish uses elements of heroic realism—mythic themes, voluminous drapery, vast vistas—and by rendering them in photographic detail in vivid colors, using several different techniques in one picture, he creates a distinctly surrealistic, dreamlike quality. Parrish's style might well be called "heroic surrealism." Parrish referred to his paintings as evoking "realism of impression, realism of mood of the moment, yes, but not realism of things".
S.G.K.
Reference:
– Anita Silvey, Children's Books and their Creators