Pauline Baynes – British illustrator and author, 1922-2008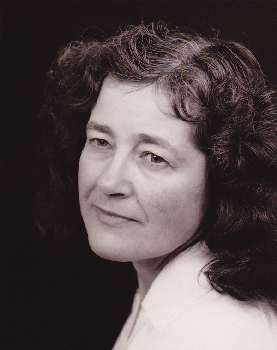 British illustrator and author, 1922-2008. Using simple yet expressive line drawings, Pauline Baynes began her career illustrating works by two great fantasy writers: J. R. R. Tolkien and C. S. Lewis. Her draw­ings for her first book, Tolkien's Parmer Giles of Ham (1949) caught C.S. Lewis's eye. He particularly liked her dragon and decided that she would be perfect to render the variety of creatures in The Lion, the Witch and the Wardrobe (1950).
She went on to illustrate the other six books in the "Chronicles of Narnia" series and Tolkien's Adventures of Tom Bombadil (1962). Her illustrations have received numerous awards, including the Kate Greenaway Medal in 1968 for A Dictionary of Chivalry by Grant Uden.
Born in England, Pauline Baynes went to India with her fam­ily when she was a few months old. Her mother became ill when she was five, and the family returned to England while her father stayed in India. Baynes and her older sister were placed in a convent school while her mother recuperated. Having been pampered in India, Baynes had a difficult time adjusting to the impersonal discipline of the English school. At fifteen she left school and entered Farnham School of Art. Still resenting dis­cipline, she found courses in perspective and life draw­ing very difficult and turned instead to design.
A strong sense of design is apparent in her books. For example, in Let There Be Light (1991), the Biblical story of creation, she uses swirling patterns to represent the creation pro­cess: small vague swirls in the beginning that become more distinct and expansive as God creates more and more until finally plants, fish, birds, and animals repre­senting the infinite variety of life sweep across whole pages.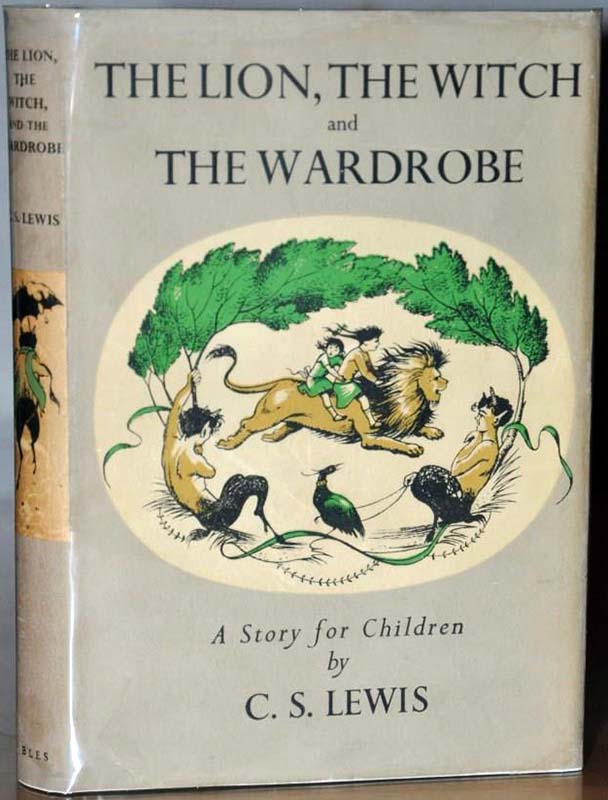 Pauline Baynes's people and animals are rarely totally realis­tic, three-dimensional beings. More often she- empha­sizes the internal patterns within flat shapes. Although her Style is recognizable from book to book, it does vary somewhat to reflect the subject matter. Her illustrations for collections of folktales capture the national flavor of the stories. For instance, the title decorations for each story in A Gift from the Heart (1966), a collection of tales from Bulgaria by Radost Pridham, are intricate silhou­ettes reminiscent of Eastern European cut-paper folk art.
In contrast, Baynes uses shading and detail in her illustrations for Four Dolls (1983) by Rumer Goddbn, their realism reflecting the contemporary setting. For Godden's The Dragon of Og (1981), set in the time of drag­ons, the drawings are simpler and the use of borders in the color illustrations gives them a medieval feel. Baynes creates the impression of an illuminated manuscript in The Song of the Three Holy Children (1986), a hymn of praise from the Book of Daniel. The lack of perspective, the stylized figures, and the color scheme all work together to achieve the effect.
Pauline Baynes has written only a few stories of her own, among them a pourquoi tale, How Dog Began (1987). She gives the story a delightful twist at the end as she explains why a group of cave people decide to name a tame wolf "Dog." She designed the black-and-white illustrations to look like cave paintings, and although the people are merely stylized silhouettes, their body language is very expressive. With a keen sense of design and an appreciation of the material to be illustrated, Pauline Baynes consistently creates books that are beautiful and appealing.
§ P.R.
Source: Children's Books and their Creators, Anita Silvey.
---
Pauline Bayes Works
Books by or edited by Baynes
Victoria and the Golden Bird, Blackie, 1948
How Dog Began, Methuen, 1985
The Song of the Three Holy Children, Methuen, 1986
Good King Wenceslas. Lutterworth, 1987
Noah and the Ark, Methuen, 1988
In the Beginning, Dent, 1990 (issued in the USA as Let There Be Light, Simon & Schuster, 1991)
Thanks Be to God: Prayers from Around the World, Lutterworth, 1990
I Believe: The Nicene Creed, Frances Lincoln, 2003
Questionable Creatures, Frances Lincoln, 2006
The Elephant's Ball, Eerdmans, 2007
Psalm 8: How Excellent is Thy Name!, Marion E. Wade Center, 2007
Books by or related to C. S. Lewis
Gresham, Douglas: The Official Narnia Cookbook, Harper Collins, 1998
Lewis, C. S.: The Lion, the Witch and the Wardrobe, Bles, 1950 (cover 1; with frontispiece)
Lewis, C. S.: The Lion, the Witch and the Wardrobe, Puffin, 1959 (cover 2)
Lewis, C. S.: The Lion, the Witch and the Wardrobe, Collins, 1974 (cover 3)
Lewis, C. S.: The Lion, the Witch and the Wardrobe, special edition, Harper Collins, 1991 (with seventeen extra paintings)
Lewis, C. S.: The Lion, the Witch and the Wardrobe, centenary edition, Harper Collins, 1998 (cover 2; with illustrations in watercolour)
Lewis, C. S.: The Lion, the Witch and the Wardrobe, 50th anniversary edition, Harper Collins, 2000 (with map, and with seventeen extra paintings)
Lewis, C. S,: Prince Caspian, Bles, 1951 (cover 1; with frontispiece and map)
Lewis, C. S.: Prince Caspian, Puffin, 1962 (cover 2; with map)
Lewis, C. S.: Prince Caspian, Collins, 1974 (cover 3)
Lewis, C. S.: Prince Caspian, centenary edition, Harper Collins, 1998 (cover 2; with map, and with illustrations in watercolour)
Lewis, C. S.: The Voyage of the Dawn Treader, Bles, 1952 (cover 1; with map)
Lewis, C. S.: The Voyage of the Dawn Treader, Puffin, 1965 (cover 2)
Lewis, C. S.: The Voyage of the Dawn Treader, Collins, 1974 (cover 3)
Lewis, C. S.: The Voyage of the Dawn Treader, centenary edition, Harper Collins, 1998 (cover 2; with map, and with illustrations in watercolour)
Lewis, C. S.: The Silver Chair, Bles, 1953 (cover 1; with map)
Lewis, C. S.: The Silver Chair, Puffin, 1965 (cover 2; with map)
Lewis, C. S.: The Silver Chair, Collins, 1974 (cover 3)
Lewis, C. S.: The Silver Chair, centenary edition, Harper Collins, 1998 (cover 2; with map, and with illustrations in watercolour)
Lewis, C. S.: The Horse and His Boy, Bles, 1954 (cover 1; with map)
Lewis, C. S.: The Horse and His Boy. Puffin, 1965 (cover 2; with map)
Lewis, C. S.: The Horse and His Boy, Collins, 1974 (cover 3)
Lewis. C. S.: The Horse and His Boy, centenary edition, Harper Collins, 1998 (cover 2; with map, and with illustrations in watercolour)
Lewis, C. S.: The Magician's Nephew, Bles, 1955 (cover 1)
Lewis, C. S.: The Magician's Nephew, Puffin, 1963 (cover 2)
Lewis, C. S.: The Magician's Nephew, Bodley Head, 1974 (cover 3)
Lewis, C. S.: The Magician's Nephew, centenary edition, Harper Collins, 1998 (cover 2; with illustrations in watercolour)
Lewis, C. S.: The Last Battle, Bles, 1956 (cover 1)
Lewis, C. S.: The Last Battle, Puffin, 1964 (cover 2)
Lewis, C. S.: The Last Battle. Bodley Head, 1974 (cover 3)
Lewis, C. S.: The Last Battle, centenary edition, Harper Collins, 1998 (cover 2; with illustrations in watercolour)
Lewis, C. S. (adapted): A Map of Narnia and the Surrounding Countries, poster, Collins, 1968
Lewis, C. S. (adapted): The Magical Land of Narnia Puzzle Book, Harper Collins, 1998
Lewis, C. S. (adapted): The Narnia Trivia Book, Harper Collins, 1999
Lewis, C. S. (adapted): The Wisdom of Narnia, Harper Collins, 2001
Lewis, C. S. (adapted): Narnia Chronology, Harper Collins, 2008
Riordan, James: A Book of Narnians, Harper Collins, 1994
Sibley, Brian: The Land of Narnia, Harper Collins, 1989
Sibley, Brian and Sage, Alison: A Treasury of Narnia, Harper Collins, 1989
Books by J. R. R. Tolkien
Farmer Giles of Ham, Allen & Unwin, 1949 (cover 1)
Farmer Giles of Ham, 50th Anniversary Edition, Harper Collins, 1999 (cover 2; with map)
Farmer Giles of Ham, pocket edition, Harper Collins, 2014 (cover 3)
The Hobbit, Puffin, 1961 [cover only]
The Adventures of Tom Bombadil, Allen & Unwin, 1962
The Adventures of Tom Bombadil, pocket edition, Harper Collins, 2014 (cover 2)
Smith of Wootton Major, Allen & Unwin, 1967 (cover 1)
Smith of Wootton Major, Ballantine, 1969 (cover 2)
Smith of Wootton Major, 2nd edition, Allen & Unwin, 1975 (cover 3)
Smith of Wootton Major, pocket edition, Harper Collins, 2015 (cover 3)
The Lord of the Rings, 3-volume de luxe edition, Allen & Unwin, 1964 [slipcase only]
The Lord of the Rings, 1-volume paperback edition, Allen & Unwin, 1968 [cover only]
A Map of Middle-Earth, poster, Allen & Unwin, 1970
There and Back Again: a Map of Bilbo's Journey Through Eriador and Rhovanion, poster, Allen & Unwin, 1971
Bilbo's Last Song, poster, Allen & Unwin, 1974
Sir Gawain and the Green Knight, Pearl and Sir Orfeo, Unwin Paperbacks, 1978 [cover only]
The Fellowship of the Ring, Unwin Paperbacks, 1981 [cover only]
The Two Towers, Unwin Paperbacks, 1981 [cover only]
The Return of the King, Unwin Paperbacks, 1981 [cover only]
Poems and Stories, Allen & Unwin, 1981
Bilbo's Last Song, Unwin Hyman, 1990
Books by other authors
Adams, Richard: Watership Down, Puffin, 1972 [cover and maps]
Alexander, Cecil Frances: All Things Bright and Beautiful, Lutterworth, 1986
Andersen, Hans Christian: Andersen's Fairy Tales, Blackie, 1949
Andersen, Hans Christian: Stories from Hans Christian Andersen selected by Philippa Pearce, Collins, 1972
Backway, Monica: Hassan of Basorah, Blackie, 1958
Barber, Richard: A Companion to World Mythology, Kestrel, 1979
Bate, Joan Mary: The Curious Tale of Cloud City, Blackie, 1958
de Beaumont, Jeanne-Marie Leprince: Beauty and the Beast, Perry Colour Books, 1942
Bebbington, William George: And It Came to Pass, Allen & Unwin, 1951
Blackmore, R. D.: Lorna Doone, Collins, 1970
Blyton, Enid et al.: The Wonder Book for Children, Odhams, 1948
Blyton, Enid: The Land of Farbeyond, Methuen, 1973
Borer, Mary Cathcart: Don Quixote: Some of His Adventures, Longman, 1960
Borer, Mary Cathcart: Boadicea, Longman, 1965
Borer, Mary Cathcart: Christopher Columbus, Longman, 1965
Borer, Mary Cathcart: Joan of Arc, Longman, 1965
Borer, Mary Cathcart: King Alfred the Great, Longman, 1965
Bremer, Francis J.: The Puritan Experiment, St James, 1977
Bunyan, John: The Pilgrim's Progress, Blackie, 1949
Burrough, Loretta: Sister Clare, W. H. Allen, 1960
Carroll, Lewis: Alice in Wonderland and Through the Looking-Glass, Blackie, 1950
Clark, Leonard: All Along Down Along, Longman, 1971
Cockrill, Pauline: The Little Book of Celebrity Bears, Dorling Kindersley, 1992
Denton, E. M.: Stars and Candles, Ernest Benn, 1958
Dickinson, Peter: The Iron Lion, Blackie, 1983
Dickinson, William Croft: Borrobil, Puffin, 1973
Ensor, Dorothy: The Adventures of Hatim Tai, Harrap, 1960
Field, William: An Historical and Descriptive Account of the Town and Castle of Warwick and the Neighbouring Leamington Spa, S. R. Publishers, 1969
Foreman, Michael: Sarah et le Cheval de Sable, Deflandre Francoise, 1997
Gail, Marzieh: Avignon in Flower, 1304 – 1403, Victor Gollancz, 1966
Garnett, Emmeline: The Civil War 1640 – 1660, A. & C. Black, 1956
Godden, Rumer: The Dragon of Og, Macmillan, 1981
Godden, Rumer: Four Dolls, Macmillan, 1983
Godden, Rumer: The Little Chair, Hodder, 1996
Greaves, Margaret: The Naming, Dent, 1992
Green, Roger Lancelyn: The Tale of Troy, Puffin, 1970
Green, Roger Lancelyn: Tales of the Greek Heroes, Puffin, 1983
Grimm, Jacob and Wilhelm: Grimm's Fairy Tales, Blackie, 1949
Harris, Rosemary: The Moon in the Cloud, Puffin, 1978 [cover only]
Harris, Rosemary: The Shadow on the Sun, Puffin, 1978 [cover only]
Harris, Rosemary: The Bright and Morning Star, Puffin, 1978 [cover only]
Harris, Rosemary: The Enchanted Horse, Kestrel, 1981
Harris, Rosemary: Love and the Merry-go-round, Hamish Hamilton, 1988
Harris, Rosemary: Colm of the Islands, Walker, 1989
Harvey, David: Dragon Smoke and Magic Song, Allen & Unwin, 1984
Haskell, Arnold L. (ed.): The Ballet Annual 1951, A. & C. Black, 1951
Hawkins, Robert Henry: Primary English Practice, Longman, 1958
Henshall, David: Starchild and Witchfire, Macmillan, 1991
Hickman, G. M. and Mayo, R. Elizabeth: Adventures at Home: Pilgrim Way Geographies, Book 1, Blackie, 1961
Hickman, G. M.: Adventuring Abroad: Pilgrim Way Geographies, Book 2, Blackie, 1962
Hieatt, Constance B.: The Joy of the Court, Thomas Y. Crowell, 1971
Hitchcock, Albert: Great People Through the Ages, Blackie, 1954
Hitchcock, Albert: The British People: Their Work & Way of Life, Blackie, 1955
Homans, Abigail Adams: Education by Uncles, Houghton Mifflin, 1966
Hughes, Arthur George: Ali Baba and Aladdin, Longman, 1960
Hume, Emily Gertrude: Days Before History, Blackie, 1952
Hume, Emily Gertrude: Children Through the Ages, Blackie, 1953
Hunter, Eileen: Tales of Way-Beyond, Andre Deutsch, 1979
Jekyll, Lady Agnes: Kitchen Essays, Collins, 1969
Jenkins, A. E.: Titterstone Clee Hills: Everyday Life, Industrial History and Dialect, A. E. Jenkins, 1982
Jones, Gwyn: Welsh Legends and Folk Tales, Puffin, 1979
Kipling, Rudyard: How the Whale Got His Throat, Macmillan, 1983
Koralek, Jenny: The Cobweb Curtain: a Christmas Story, Methuen, 1989
Koralek, Jenny: The Moses Basket, Frances Lincoln, 2003
Koralek, Jenny: The Coat of Many Colours, Frances Lincoln, 2004
Krutch, Joseph Wood: The Most Wonderful Animals That Never Were. Houghton Mifflin, 1969
Lethbridge, Katherine Greville: The Rout of the Ollafubs, Faber & Faber, 1964
Llewellyn, Bernard: China's Courts and Concubines: Some People in China's History, Allen & Unwin, 1956
MacBeth, George: The Story of Daniel, Lutterworth, 1986
MacDonald, George: The Princess and the Goblin, Puffin, 1971 [cover only]
MacDonald, George: The Princess and Curdie, Puffin, 1966 [cover only]
Malcolmson, Anne Burnett: Miracle Plays: Seven Medieval Plays for Modern Players, Constable, 1960
Markham, George (ed. Lucid, Dan): The Compleat Horseman, Robson, 1976
Mitchison, Naomi: Graeme and the Dragon, Faber & Faber, 1954
Morris, James (subsequently Jan): The Upstairs Donkey and Other Stolen Stories, Faber & Faber, 1962
Muir, Lynette: The Unicorn Window, Abelard-Schuman, 1961
Nicolas, Claude and Roels, Iliane: How Life Goes On: the Butterfly, Chambers, 1974
Nicolas, Claude and Roels, Iliane: How Life Goes On: the Duck, Chambers, 1975
Nicolas, Claude and Roels, Iliane: How Life Goes On: the Bee and the Cherry Tree, Chambers, 1976
Nicolas, Claude and Roels, Iliane: How Life Goes On: the Salmon. Chambers, 1976
Nicolas, Claude and Roels, Iliane: How Life Goes On; the Dolphin, Chambers, 1977
Nicolas, Claude and Roeld, Iliane: How Life Goes On: the Frog, Chambers, 1977
Nicolas, Claude and Roels, Iliane: How Life Goes On; the Roe Deer, Chambers, 1977
Norton, Mary: The Borrowers, Puffin, 1984 [cover only]
Norton, Mary: The Borrowers Aloft, Puffin, ?1984 [cover only]
Norton, Mary: The Borrowers Afloat, Puffin, ?1984 [cover only]
Norton, Mary: The Borrowers Afield, Puffin, ?1984 [cover only]
Norton, Mary: The Borrowers Avenged, Kestrel, 1982
Nuttall, Kenneth: Let's Act, Book 4, Longman, 1960
Opie, Iona and Peter: The Puffin Book of Nursery Rhymes, Puffin, 1963
Opie, Iona and Peter: A Family Book of Nursery Rhymes, Oxford University Press, 1964
Peppin, Anthea: The National Gallery Children's Book, National Gallery, 1983
Perry, Powell: Question Mark, Perry Colour Books, ?1942
Perry, Powell: Wild Flower Rhymes, Perry Colour Books, ?1942
Perry, Powell: Oldebus, Perry Colour Books, 1945
Perry, Powell: Jumblebus 10, Perry Colour Books, 1951
Phillips, Marjorie: Annabel and Bryony, Oxford University Press, 1953
Piers, Helen: Snail and Caterpillar, Longman Young, 1972
Piers, Helen: Grasshopper and Butterfly, Kestrel, 1975
Piers, Helen: Frog and Water Shrew. Kestrel, 1981
Potter, Beatrix: Country Tales, Frederick Warne, 1987
Potter, Beatrix: Wag-by-Wall, Frederick Warne, 1987
Power, Rhoda D.: From the Fury of the Northmen, Houghton Mifflin, 1957
Pridham, Radost: A Gift from the Heart: Folk Tales from Bulgaria, Methuen, 1966
Pourrat, Henri: A Treasury of French Tales, Allen & Unwin, 1953
Ransome, Arthur: Old Peter's Russian Tales, Puffin, 1974 [cover only]
Ray, Elizabeth: The Resourceful Cook, Macmillan, 1978 [cover only]
Schikaneder, Emanuel (adapted by Perry, Powell): The Magic Flute, Perry Colour Books, 1943
Sewell, Anna: Black Beauty, Puffin, 1954 [cover only]
Spenser, Edmund (ed. Warburg, Sandol Stoddard): Saint George and the Dragon, Houghton Mifflin, 1963
Squire, Geoffrey: The Observer's Book of European Costume, Frederick Warne, 1975
Stevenson, Victoris: Clover Magic, Country Life, 1944
Stevenson, Victoria: The Magic Footstool, Country Life, 1946
Stevenson, Victoria: The Magic Broom, Country Life, 1950
Stewart, Katie: The Times Cookery Book, Collins, 1972
Swift, Jonathan: Gulliver's Travels, Blackie, 1950
Symonds, John: Harold: the Story of a Friendship, Dent, 1973 [cover only]
Tower, Christopher: Oultre Jourdain, Weidenfeld & Nicolson, 1980
Uden, Grant: A Dictionary of Chivalry, Longman, 1968
Uttley, Alison: The Little Knife Who Did All the Work: Twelve Tales of Magic, Faber & Faber, 1962
Uttley, Alison: Recipes From an Old Farmhouse, Faber & Faber, 1966
Westwood, Jennifer: Medieval Tales, Rupert Hart-Davis, 1967
Westwood, Jennifer: The Isle of Gramarye: an Anthology of the Poetry of Magic, Rupert Hart-Davis, 1970
Westwood, Jennifer: Tales and Legends, Rupert Hart-Davis, 1972
Williams, Ursula Moray: The Adventures of the Little Wooden Horse, Puffin, 1985 [cover only]
Williams, Ursula Moray: The Further Adventures of Gobbolino and the Little Wooden Horse, Puffin, 1984
Williams-Ellis, Amabel: The Arabian Nights, Blackie, 1957
Williams-Ellis, Amabel: Fairy Tales from the British Isles, Blackie, 1960
Williams-Ellis, Amabel: More British Fairy Tales, Blackie, 1965
Various: Puffin Annual No. 1, Puffin, 1974
Various: Puffin Annual No. 2, Puffin, 1975