Caldecott, Randolph – English Illustrator and Author (1846-1886)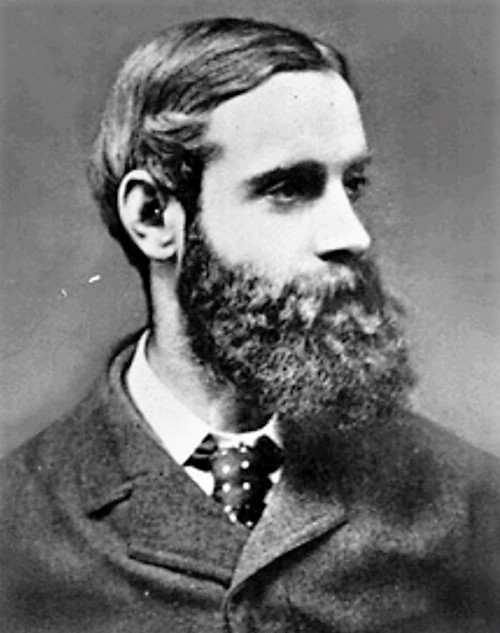 Along with Walter Crane and Kate Greenaway, Randolph Caldecott was one of the three great illustrators to work under the auspices of the English printer Edmund Evans and to usher in a golden age of book illustration for children. His style, livelier than Walter Crane's and more robust than Kate Greenaway's, is still held up as a model for illustrators of children's books, for his pictures were full of energy and humor as well as mischief, and they spoke to a real rather than an idealized world of childhood.
Randolph Caldecott showed an early talent for drawing and for remodeling in clay and wood, but unlike Walter Crane and Kate Greenaway, whose artist fathers encouraged their talents, Caldecott's father steered him away from a career in art and into banking. Caldecott continued to draw the farms and animal life of his beloved countryside in his spare time, however, and banking colleagues recall finding sketches of horses and dogs among his bills and ledgers. When he moved from the Shropshire country­side to Manchester, he took classes at the school of art and developed a group of friends among the artists of that community.
By 1872 he had had several drawings published, and when he moved to London he continued to study art and sculpture. Here, too, he established close friendships with artists and publishers who encouraged his talents. Indeed, throughout his life Caldecott's warm and unassuming manner endeared him to a wide circle of friends who sought eagerly to assist his endeavors and protect his well-being.
In fact, it was because of his ill health, thought to be the result of a bout with rheumatic fever when he was a child, that his good friend, editor Henry Blackburn, suggested that he illustrate travel books. This occupation would allow him to travel to milder climates and avoid English winters. One of the first of these books, Harz Mountains: A Tour in the Toy Country (1872), exhibits his unique and lively view of life that would so delight children and helped to establish his reputation as an illustrator.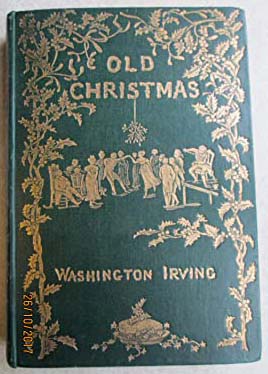 Following a great success with the illustrations for several chapters Of Washington Irving's Sketch Book called Old Christmas (1878) and the commission for a second Irving book, Bracebridge Hall (1878), Randolph Caldecott began to think seriously about illustrating children's books. He knew of Walter Crane's success with his books for children and admired their quality; he turned to Crane for advice. At about the same time, the printer Edmund Evans, having seen Caldecott's illustrations for the Irving book, called upon him to propose a collaboration. Although at this point in his career Caldecott had not done much color work, Evans's success in color printing and Crane's recommendations must have convinced him to consent.
Eventually, the two agreed to produce the first of sixteen picture books for children, The Diverting History of John Gilpin (1878) and The House That Jack Built (1878). In these and others, such as The Queen of Hearts (1881) and Three Jovial Huntsmen (1880), Caldecott's delight in life, his eye for the odd detail or the ludicrous incident, and his warmth and playfulness found their true home.
He was a skilled draftsman, and the exceptional and lively quality of his work can be seen in his outline sketches as much as in his full-color illustrations. Randolph Caldecott was able to bring individual characters to life, giving each their own personality. Drawn with a careful sense of composition and with as much care for the empty spaces as for the little details, Caldecott's illustrations did not simply mirror words in the text, they extended them in unique, humorous, and surprising ways. His books have offered delight to readers of all ages in his time and our own.
B.K.
Source: Anita Silvey, Children's Books and their Creators
---
List of Caldelcott Medal Winners for most distinguished American picture book for children.
Randolph Caldecott Works
The House that Jack Built (1878)
John Gilpin (1878)
Elegy on a Mad Dog (1879)
The Babes in the Wood (1879)
The Three Jovial Huntsmen (1880)
Sing a Song of Sixpence (1880)
The Queen of Hearts (1881)
The Milk-Maid (1882)
Hey-Diddle-Diddle and Baby Bunting (1882)
The Fox Jumps Over the Parson's Gate (1883)
A Frog He Would A-Wooing Go (1883)
Come, Lasses, and Lads (1884)
Ride A-Cock Horse to Branbury Cross & A Farmer went Trotting Upon his Grey Mare (1884)
Mrs. Mary Blaze (1885)
The Great Panjandrum Himself (1885)
Complete Collection of Pictures and Songs (1887)