Michael Hague – American illustrator, b. 1948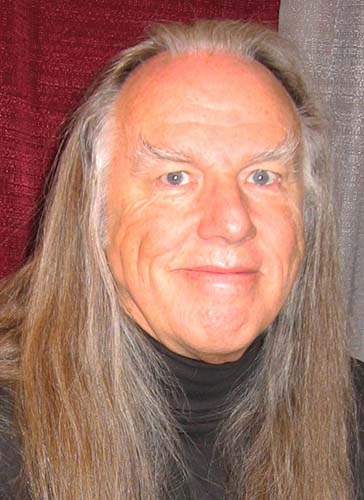 Influenced by turn-of-the-century illustrators Arthur Rackham, N. C. Wyeth, and Howard Pyle as well as by Dis­ney comic books, Michael Hague has created his own distinctive illustrations of many classic works of chil­dren's literature. Among his tides are Mother Goose: A Collection of Classic Nursery Rhymes (1984), Peter Pan (1987), and The Fairy Tales of Oscar Wilde (1993).
Michael Hague was born in Los Angeles and showed an early talent for drawing, encouraged by his mother, who had attended art school in England, Hague remembers mak­ing illustrations for his favorite King Arthur books and doing portraits of his favorite baseball players. Baseball was a serious interest of Hague's all through high school, but he returned to his early interest in art when he entered college. Both Hague and his wife, Kathleen, graduated from the Los Angeles Art Center College of Design and were married while they were students. After graduation, Hague worked for Hallmark Cards in Kansas City, and then for Current, Inc., in Colorado Springs, where he still lives.
While illustrating cards and calendars, he was invited to illustrate Jane Yolen's Dream Weaver (1979), a book chosen for the American Institute of Graphic Arts Book Show. Five books illustrated by Hague were pub­lished in 1980, including The Wind in the Willows by Kenneth Grahame, and it was this book that earned Hague widespread attention. It is always intimidating to tackle the re-illustration of a revered classic, but Hague felt a particularly strong bond with this riverbank tale of four animal friends.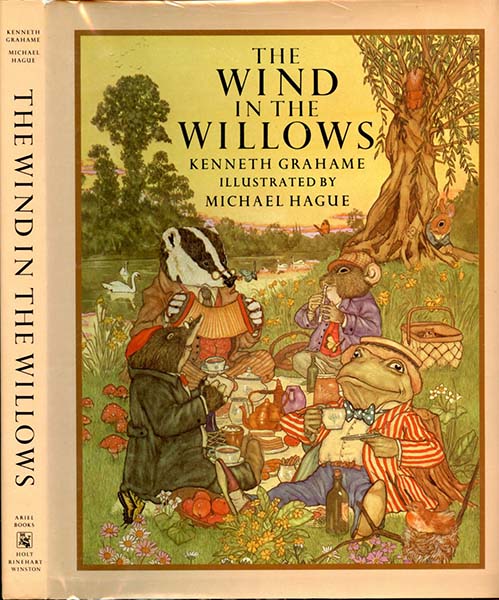 As Hague said, he did not intend to create a new look, but wanted to "infuse [his] illustra­tions with the same spirit that Kenneth Grahame's mag­ic words convey." He succeeds admirably and with fond detail defines the personality of each character. The opening illustration captures the hubris of Mr. Toad as he stands in the splendor of his drawing room sur­rounded by likenesses of himself. The busy industry of Mole at work with his bucket of whitewash, the sumptu­ous bounty of Ratty's picnic repast, and the cozy securi­ty of Badger's warm and well-supplied home in the Wild Wood—all of these scenes prepare the reader to enjoy this classic tale of friendship and adventure.
Michael Hague went on to illustrate Michael Hague's Favorite Hans Christian Andersen Fairy Tales (1981), L. Frank Baum's The Wizard of Oz (1982), and Nancy Luenn's The Dragon Kite (1982). With Kathleen he published The Man Who Kept House (1981) and Alphabears: An ABC Book (1984).
Hague is particularly adept at creating believable worlds for his characters to inhabit, from the very English setting of The Wind in the Willows to the fantasy world of J. R. R, Tolkien's The Hobbit (1984). The ter­rifying red dragon, the gigantic poisonous spiders, the spooky Mirkwood—all are rendered darkly ominous.
More comfortable than challenging, Hague's most successful illustrations are found in his versions of the well-loved classics of children's literature.
P.H.
Source: Children's Books and their Creators, Anita Silvey.