Carlo Collodi – Italian author, journalist, editor, and translator, 1826-1890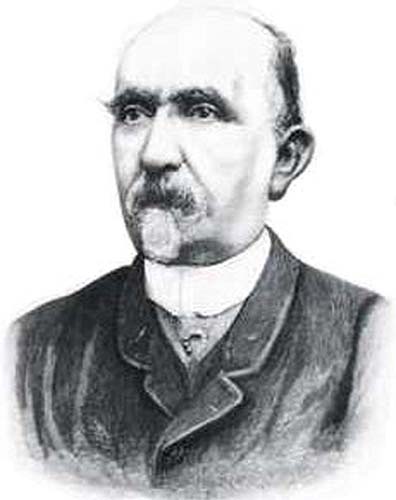 The Adventures of Pinocchio is a children's classic, but Carlo Collodi's life was ordin­ary and his skills unremarkable. Born in Florence, Italy, Carlo Lorenzini (his mother's village provided his pen name, Collodi) grew up in poverty. His wide-ranging knowledge was gained through self-education. Collodi became a hack journalist, an undecorated soldier, and a low-level government official; he began two differ­ent idealistic magazines—which folded—and wrote a series of stiff educational texts.
Carlo Collodi's fame rests solely on Pinocchio., a thirty-five- episode children's serial story begun in 1881 and pub­lished as a book in 1883. In the rambling tale a disobedi­ent marionette comes to life as he is being whittled and immediately sets about making trouble. After being lec­tured by a talking Cricket, Pinocchio agrees to behave and attend school but runs away instead, meeting with the first of many unsavory characters. Eventually a kind­ly puppet master gives Pinocchio five gold pieces and tells him to go home, but the naive puppet stumbles upon one trouble after another as he struggles to return to Gepetto, his "Daddy."
The Adventures of Pinocchio has been translated into over one hundred languages; it has been adapted for movies and filmstrips, plays, musicals, and television. James T. Teahan maintains, in Twentieth-Century Writ­ers for Children, that the story has been so "bowdlerized, expurgated, abridged, adapted, dramatized, trivialized, diluted, and generally gutted" that it no longer resem­bles the original. In its original form (and in faithful translations), Pinocchio is full of inconsistencies and contradictions, evidence of careless writing. What sets it apart is not the craftsmanship but the conception.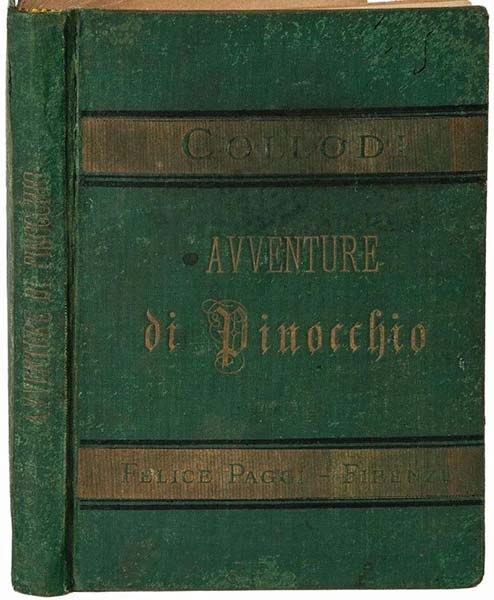 A bachelor, Carlo Collodi was clearly at his creative apex when he invented the mischievous boy-puppet and the tale's fifty-odd imaginative creatures. Of Carlo Collodi's large body of writing—liberal journalism, Charles Perrault fairy-tale translations, technical books for adults, and numerous stories for children—only Pinocchio survives for read­ers. Scholars have found complex symbolism, classical references, and ties to traditional folklore; religious par­allel, political allegory, social morality, and psychologi­cal quest. Pinocchio has been variously considered an annual table, literary folktale, fantasy, and didactic tract.
The episodic series of escapades has been favorably compared to Jonathan Swifts Gulliver's Travels and Lewis Carroll's "Alice" books. It is often declared superior to L. Frank Baum's Wizard of Oz, J. M. Bar- rie's Peter Pan, and even E. B. White's Charlotte's Web. Scholarly assessment aside, the tale is notable for its uni­versality, its blend of imagination and humor, its lively pace, and its ethereal charm. But it has a dark side—its honest depiction of children's fears. Pinocchio has been criticized for its didacticism, a characteristic of nine-teenth-century children's literature, but it has also been praised for its refreshingly modern, highly pragmatic morality. Pinocchio delicately balances fantasy and reali­ty, and therein lies its source of greatness.
It is ironic that Carlo Lorenzini, a man of middling talent, died in 1890, while his tale was only a middling success. He never saw its international popularity or knew he was the creator of a classic.
S.A.B.
Source: Children's Books and their Creators, Anita Silvey.